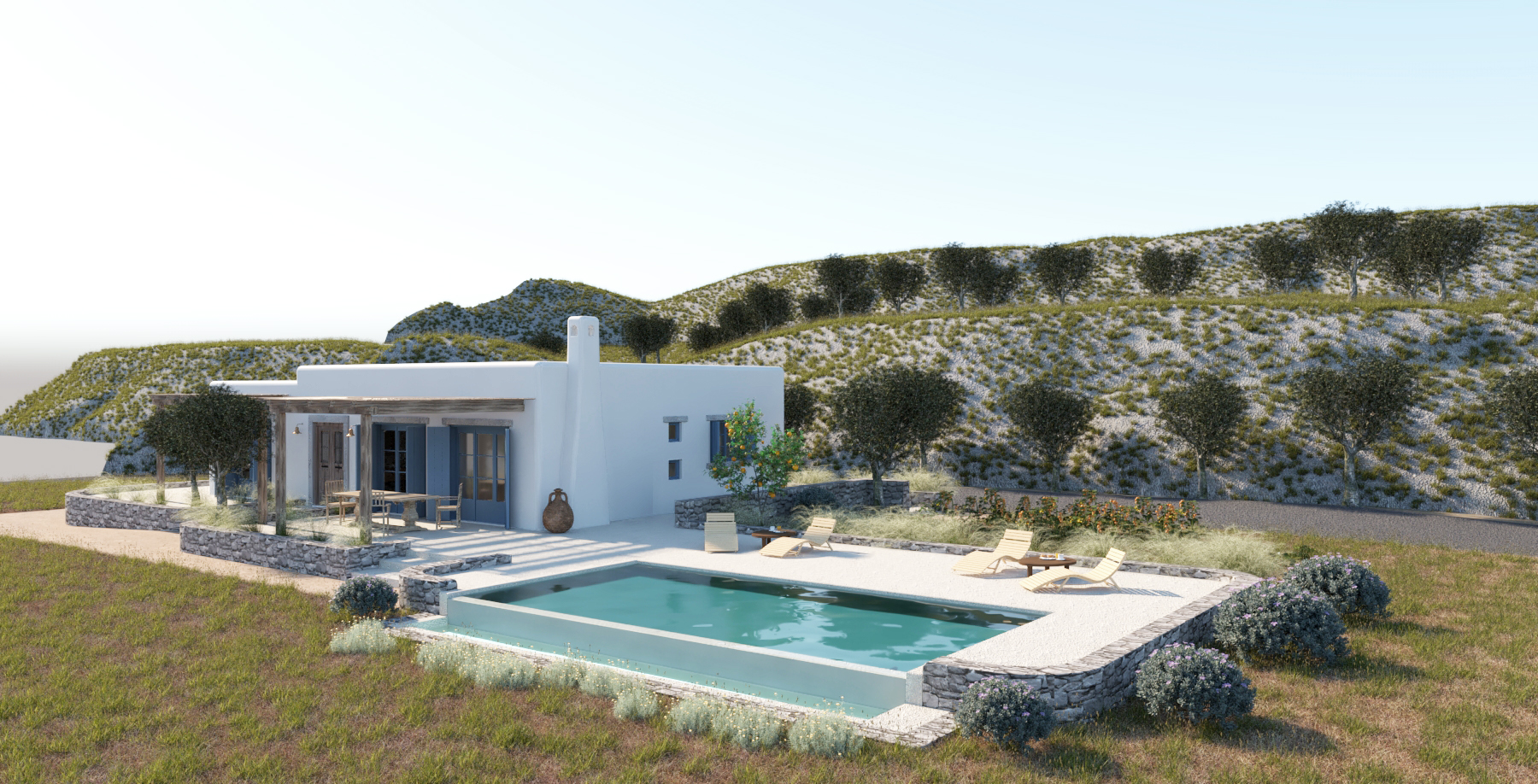 KATSABAS, KEFALOS , KOS
Year: 2023
Status: Under Construction
The project concerns the redesign of an existing unfinished building from 1995 and its conversion into a modern country summer house. 
Great emphasis was placed on the connection of indoor and outdoor spaces with changes in the positions and dimensions of the openings of the residence. The exteriors of the residence were remodeled accordingly to provide a larger outdoor living areas, outside of the living room, as well as outside of the bedrooms. The new configuration allows movement around the perimeter of the building with comfortable passages, while at the same time two new areas, a swimming pool and an outdoor barbeque were created. To shade these areas, wooden pergolas with reeds will be built. The walls will be covered with thermal facade while all the frames will be of the traditional type made of PVC material.
The interior of the residence was organized into a large single entrance area, dining room, living room with fireplace and kitchen. A corridor offers a smooth transition to the private areas of the residence, i.e. the three bedrooms and the bathroom, clearly separating them from the living areas. Regarding the volume of the building, we proceeded with a discreet division of the volumes using the maximum allowed height, creating two different heights in the parapets of the residence. The parapet, which is higher in height, at the same time prevents the visual connection with the facilities (solar water heater, air conditioning units, etc.).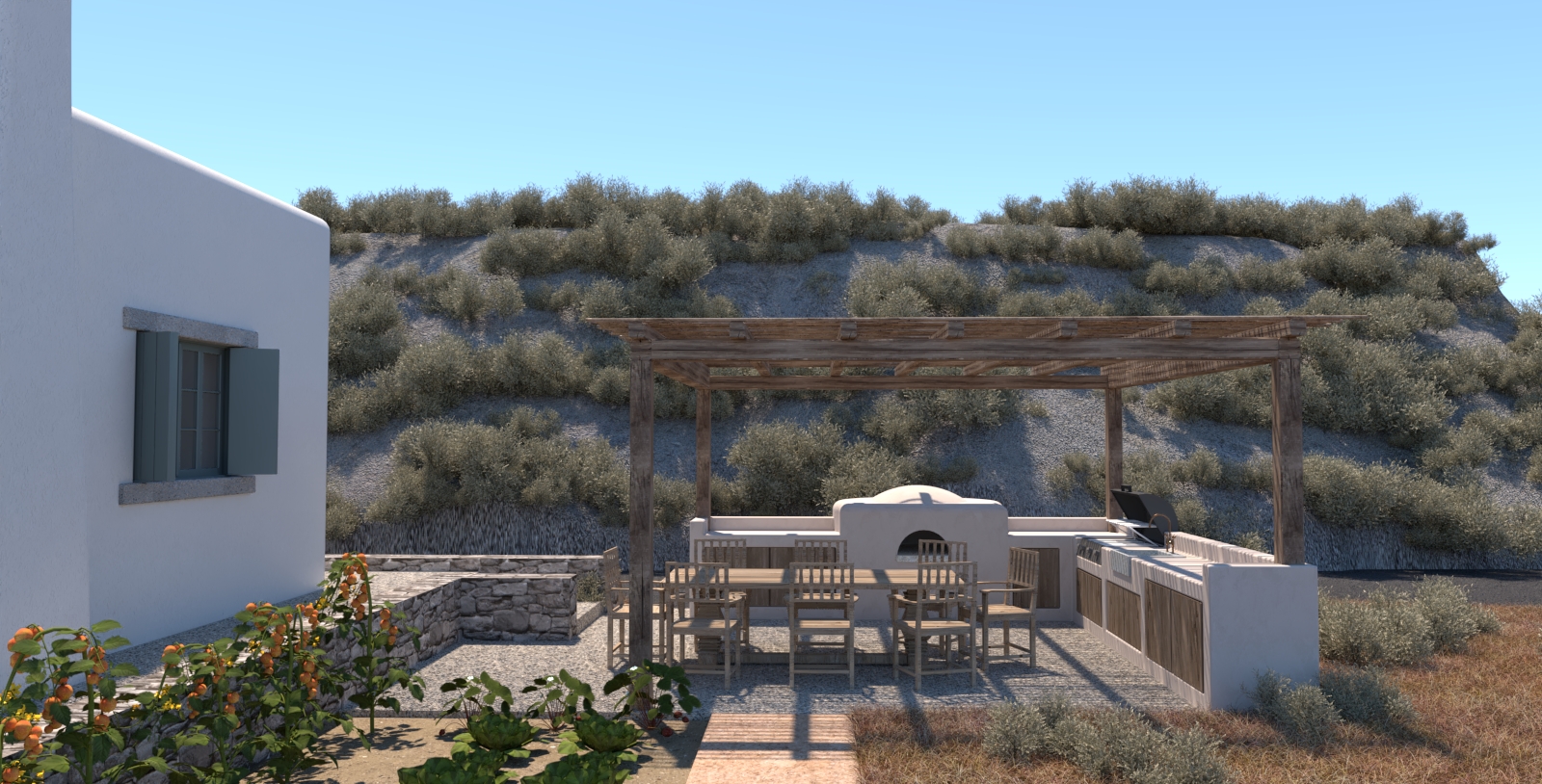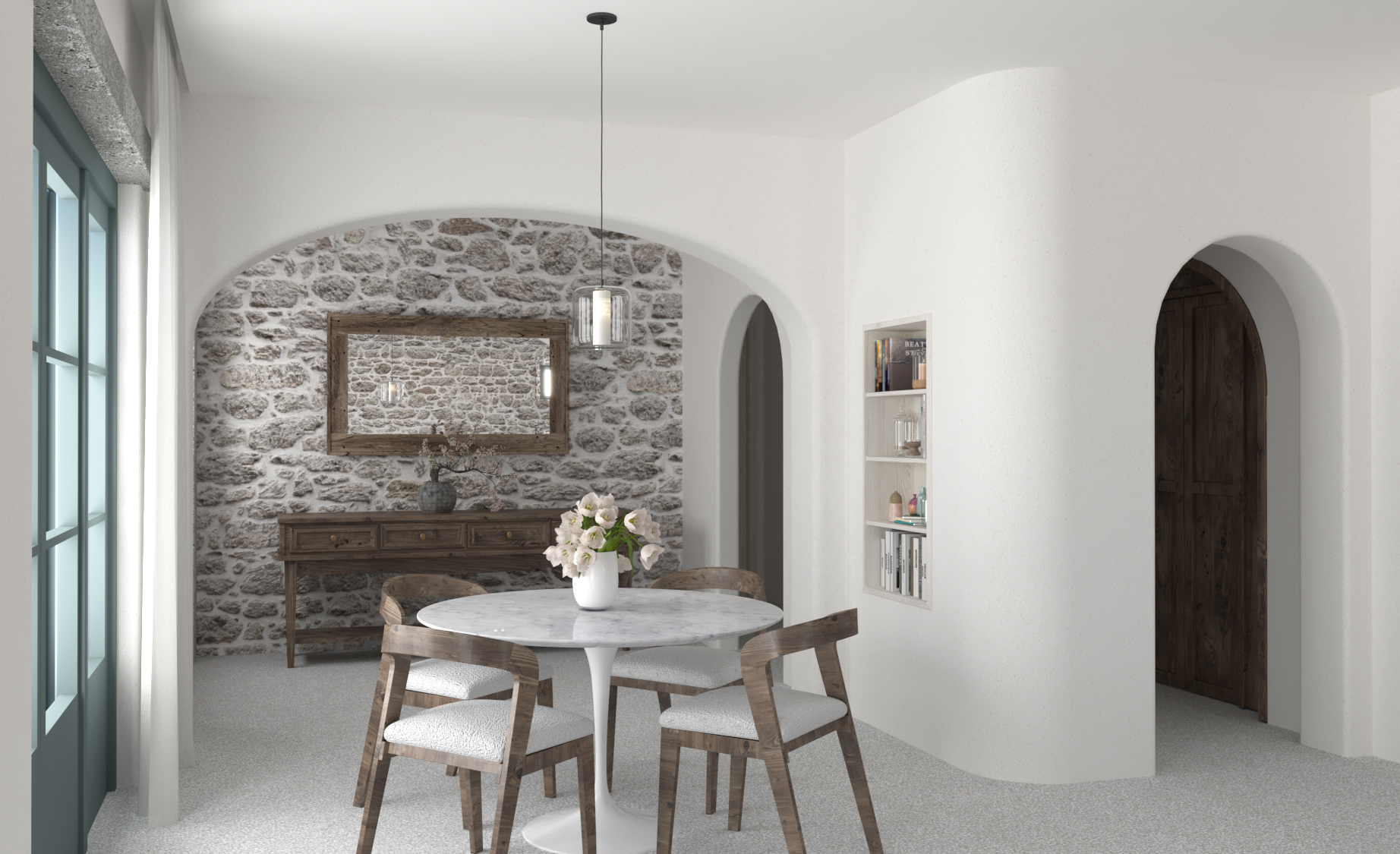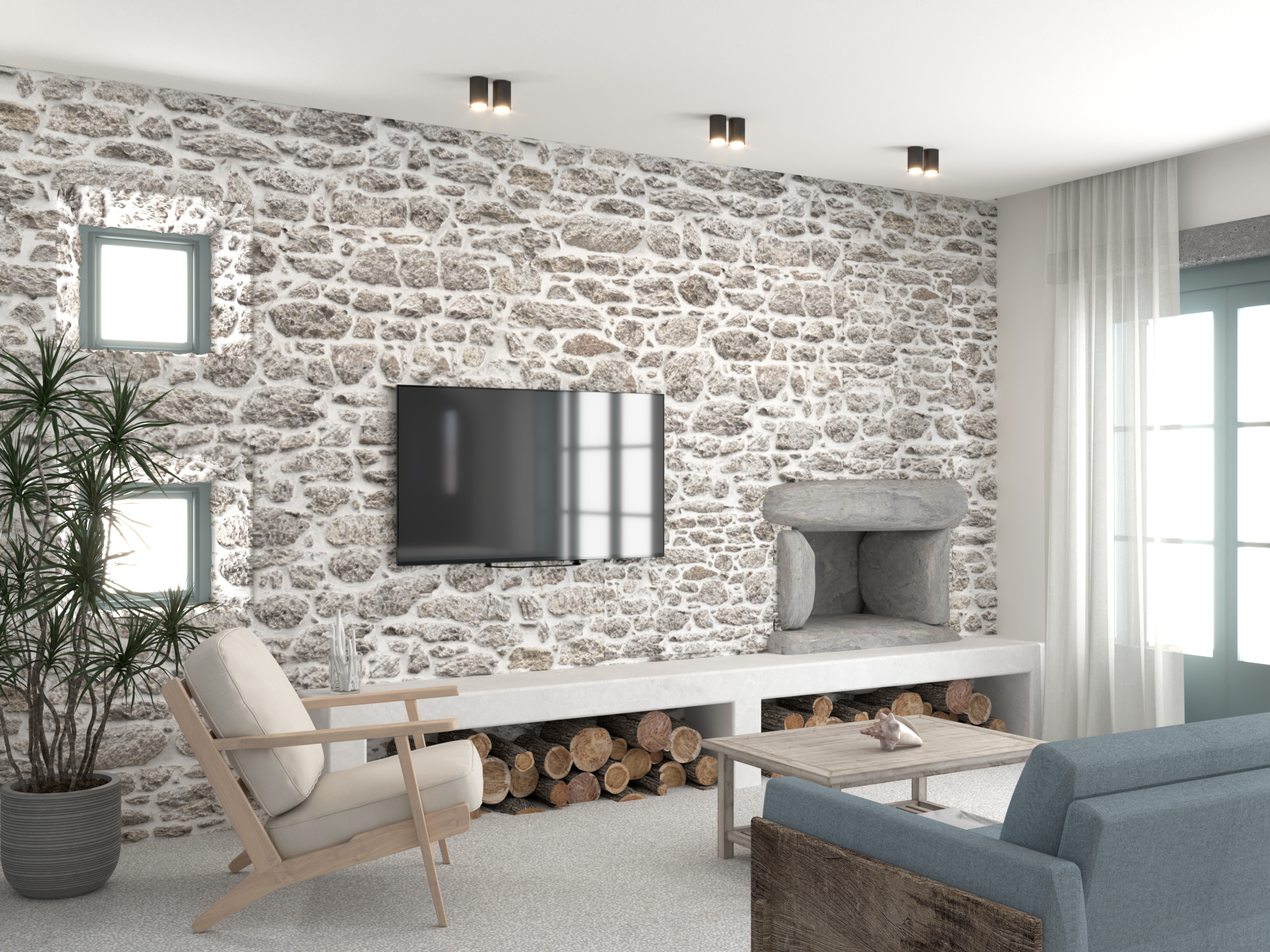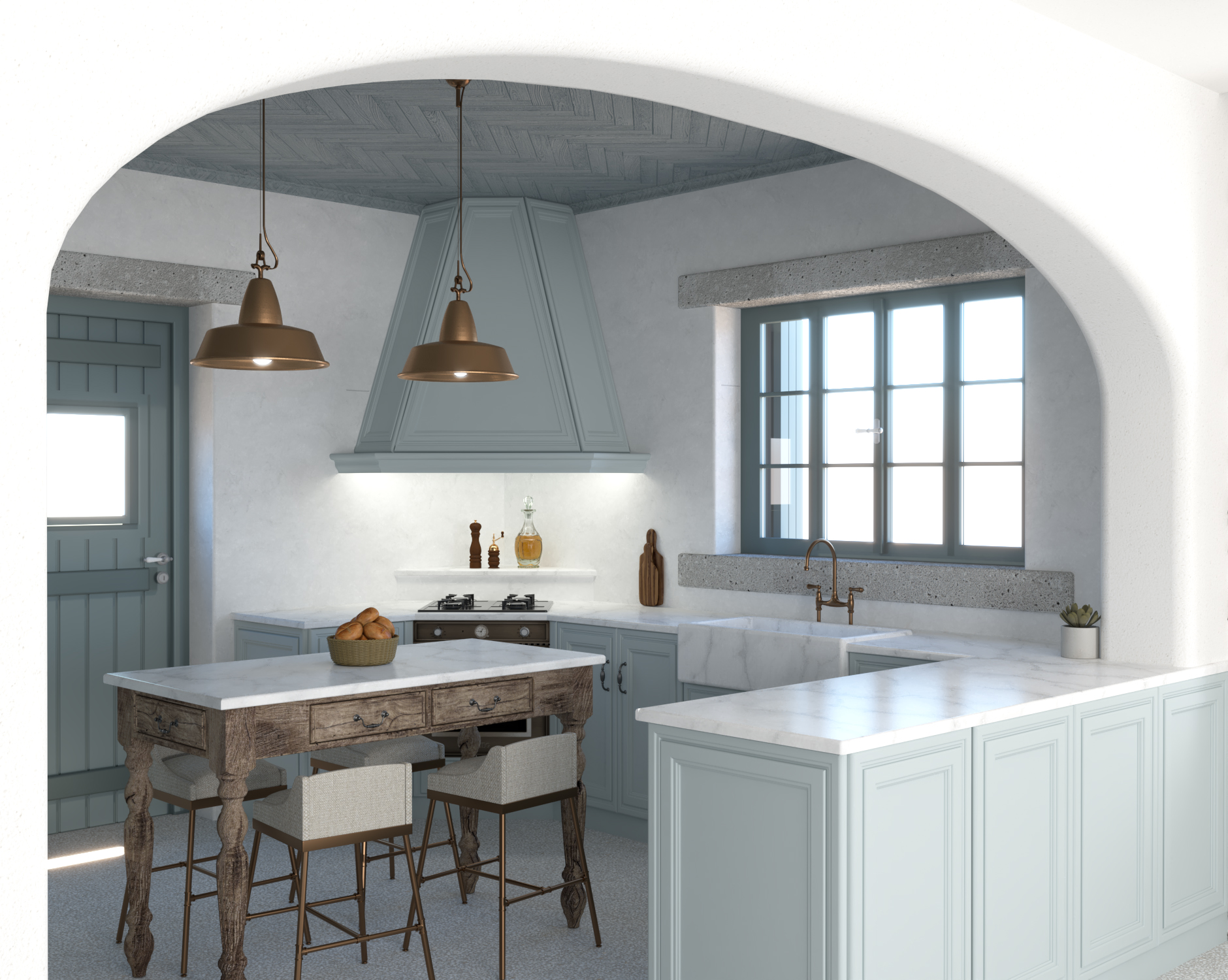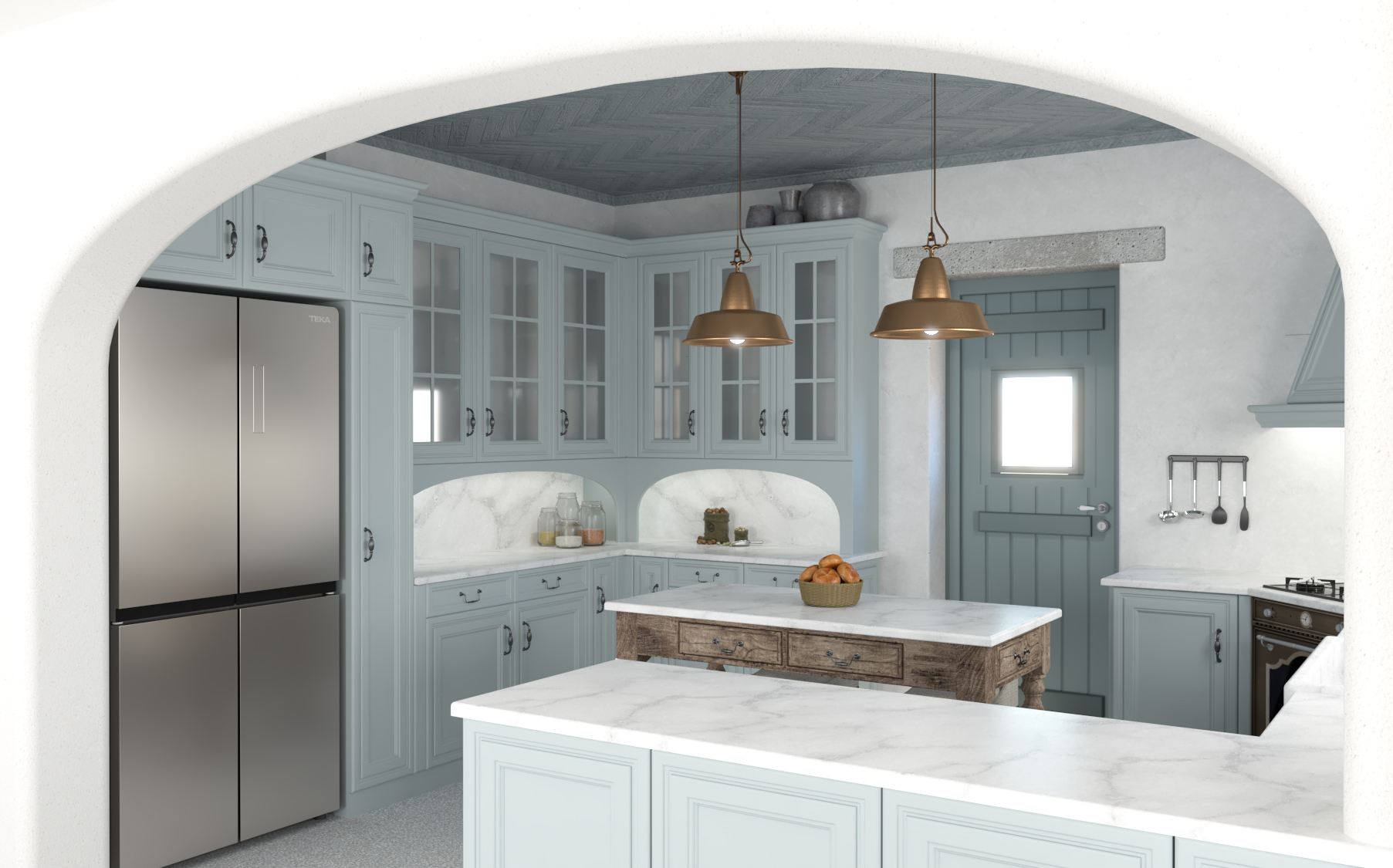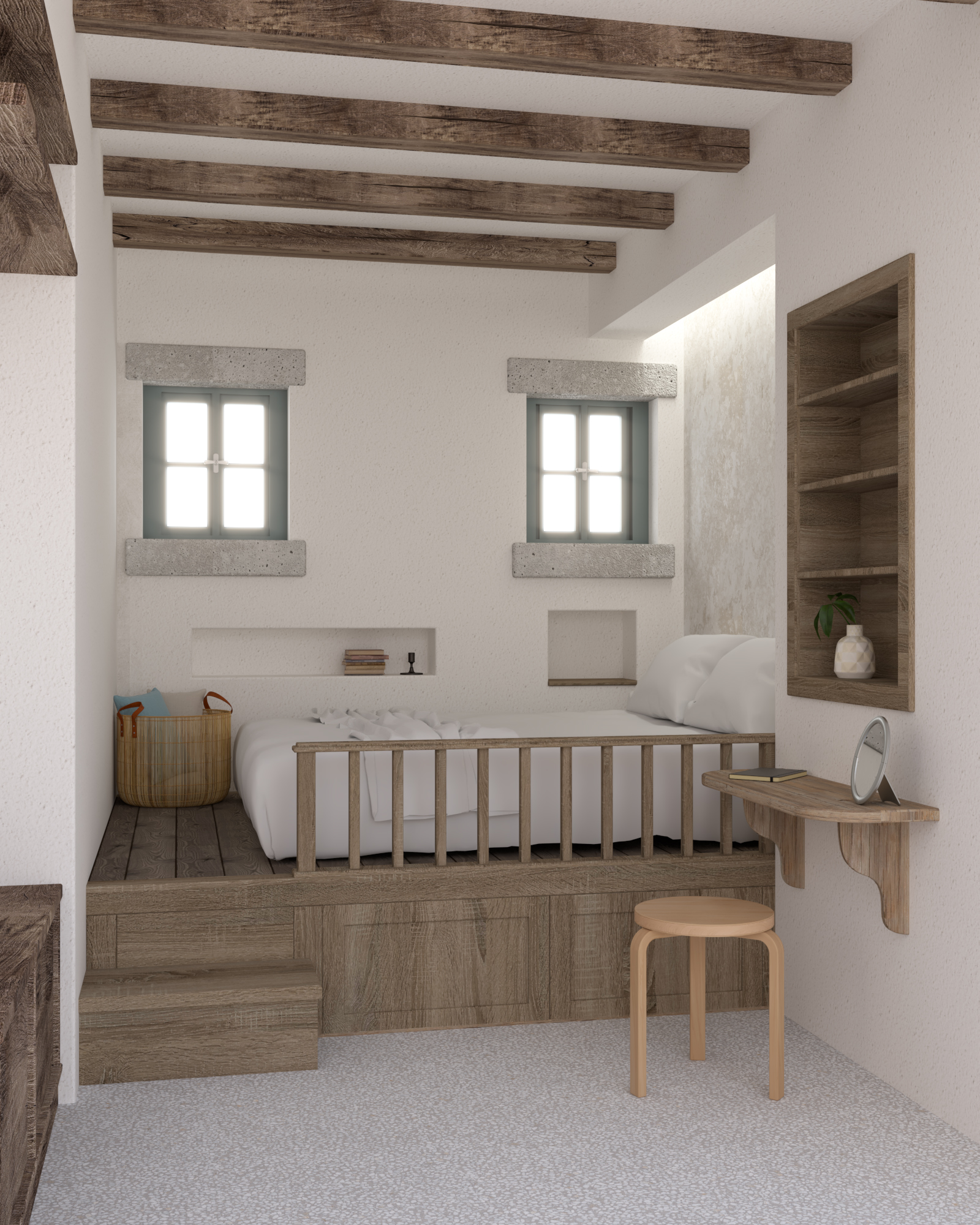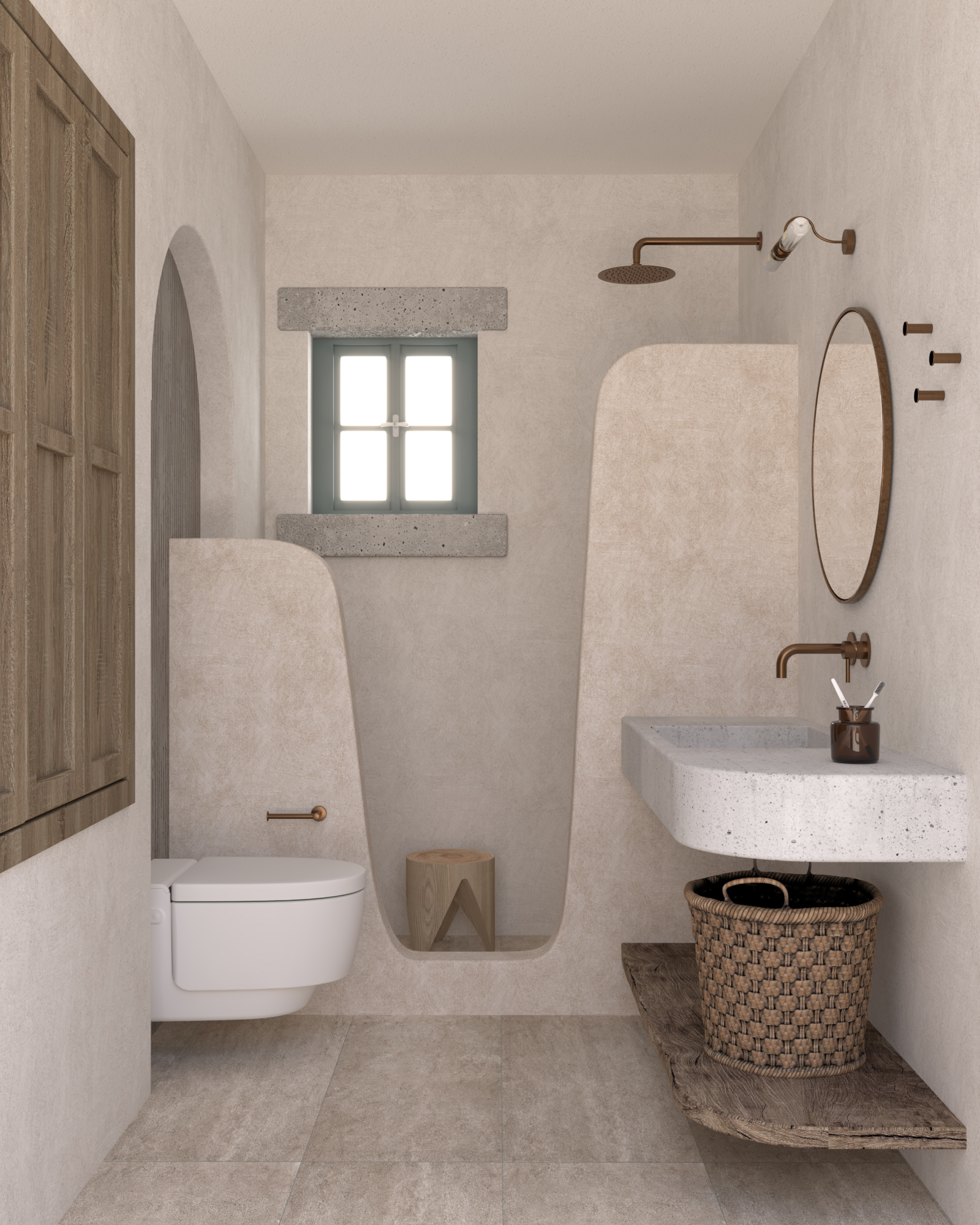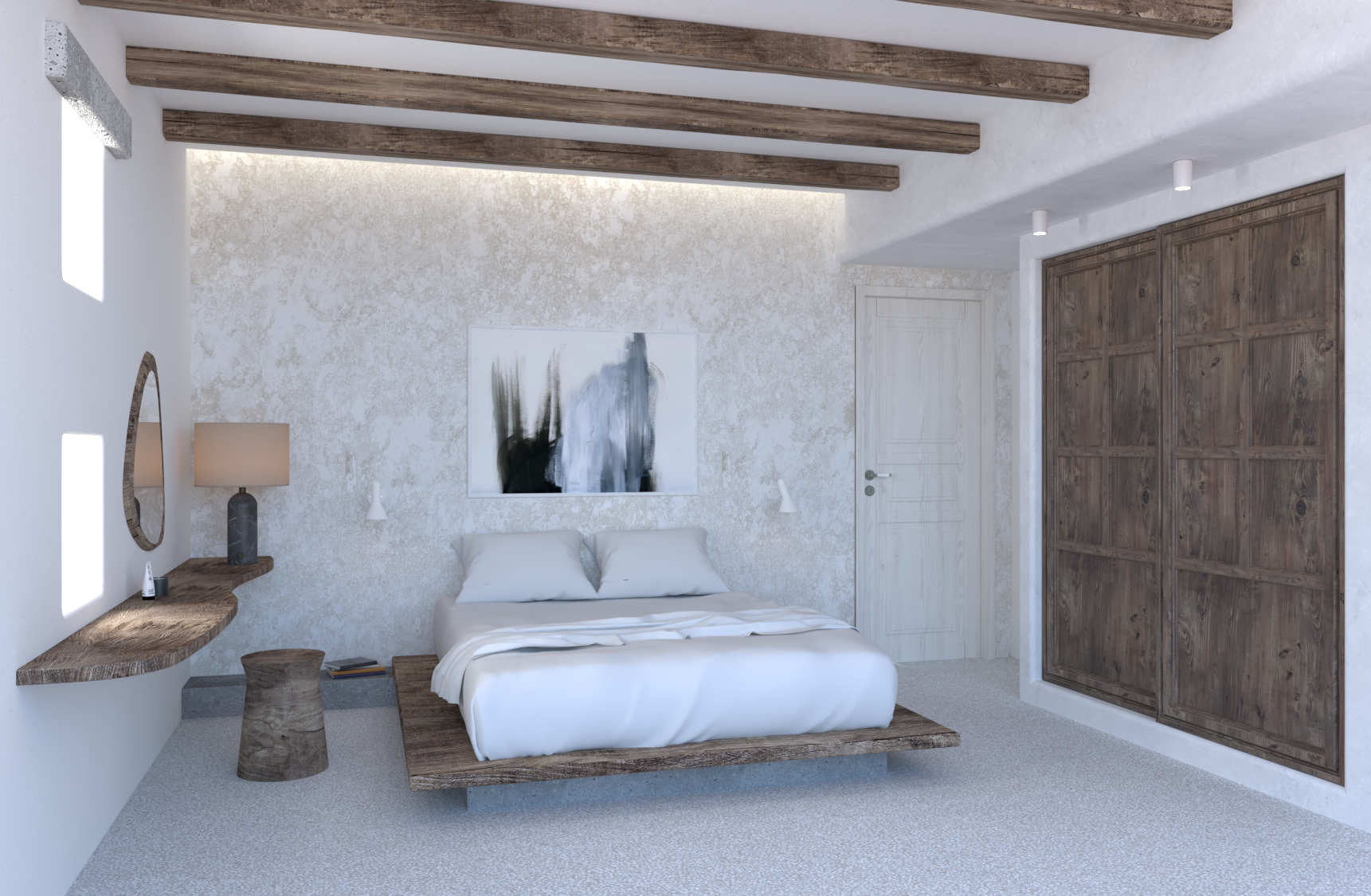 Who are we?
→
Lets us introduce ourselves
Passionate about design and traditional architecture, we started discovering the abandoned villages of Kos, capturing all the valuable elements of an era that seems to be forgotten, to gain a deep understanding of local architecture. After 10 years of experience, our mission focuses on rethinking and reviving the local heritage in the context of today's reality, to ultimately create unique and meaningful spaces that inspire.