Small Stone House in Antimaxeia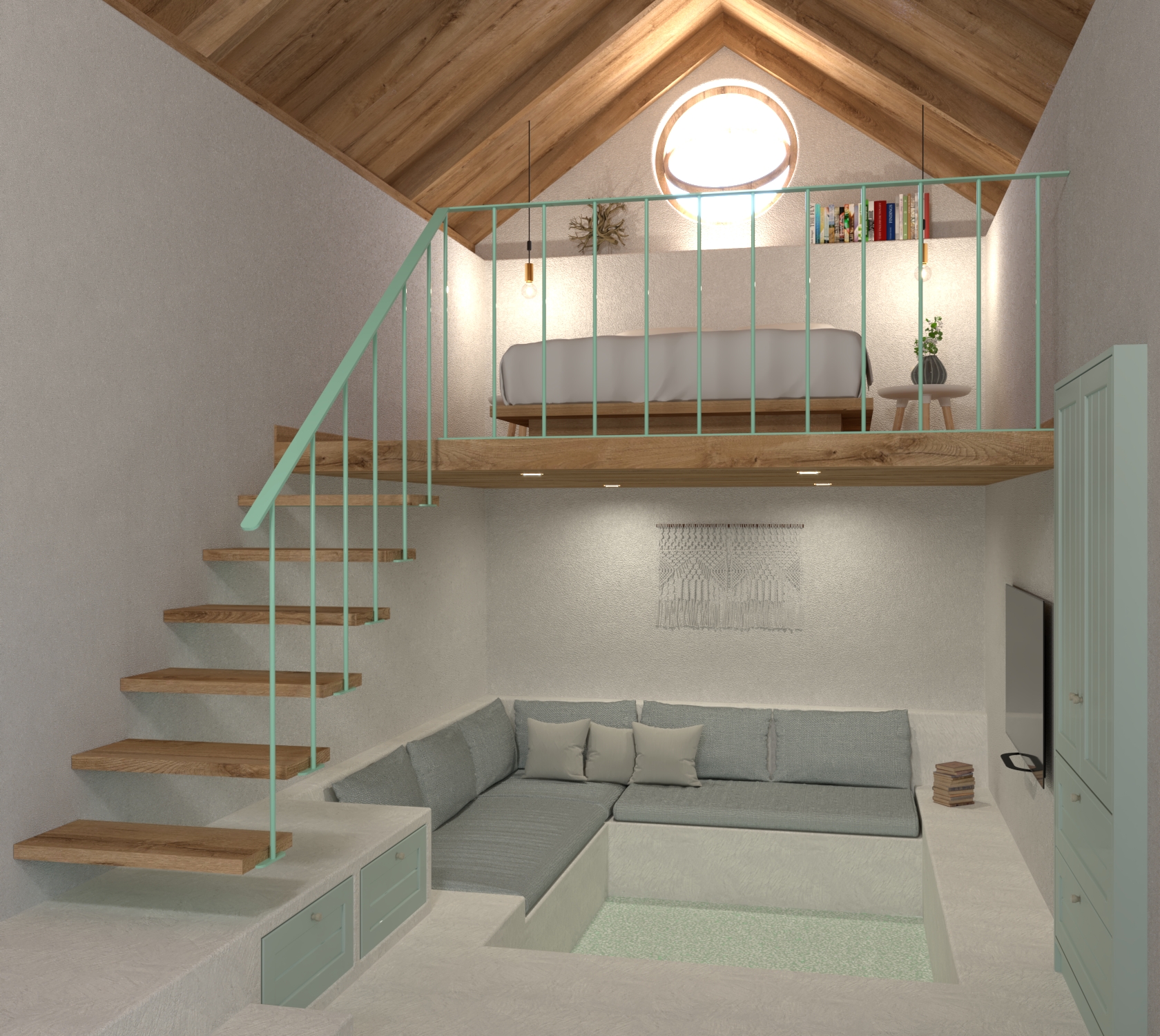 Small Stone House in Antimaxeia
Antimaxeia , Kos
Year: 2023
Status: Under Construction
The project is about the restoration and refurbishment of a small old stone house with a wooden roof in Antimacheia in Kos Island.
The owners envisioned the property as a vacation get-away from the town of Kos. 
With the house being just 22 sqm, we had to take advantage of every single centimetre. 
The area at the back of the house was lowered from the existing level by 50 cm creating a cozy built sitting space, a small living room. Over this area we designed the main sleeping space, the attic, with access through a lightweight metal stair structure. 
The kitchen was organized next to the entrance of the house where we also managed to fit a small bathroom, using the width of the stone walls for recesses that will increase the functionality of the house.
On top of the small wc, a bunk bed was designed to accommodate one more person. 
Also, existing recesses where used to design adequate storage spaces to meet the needs of the users.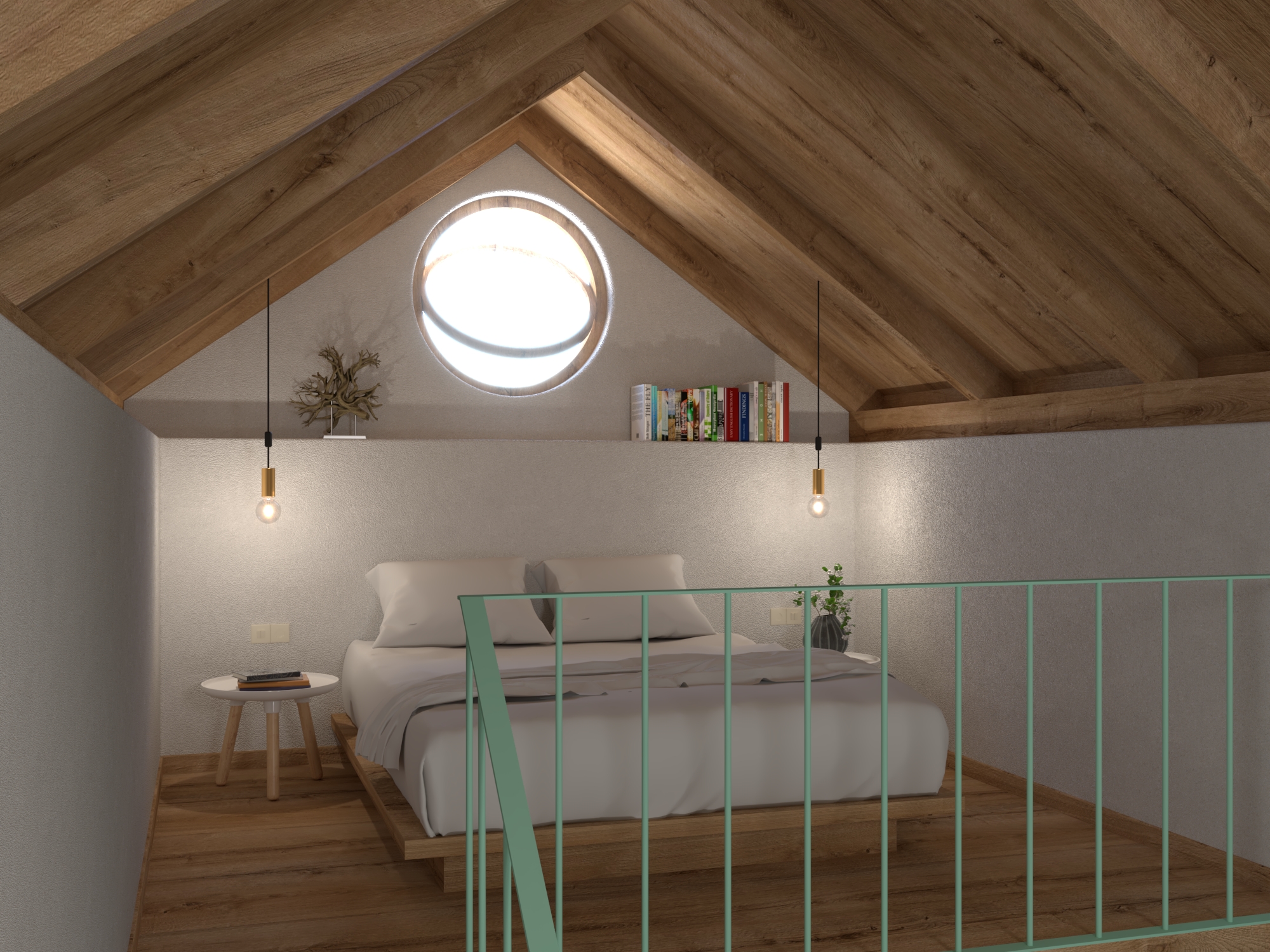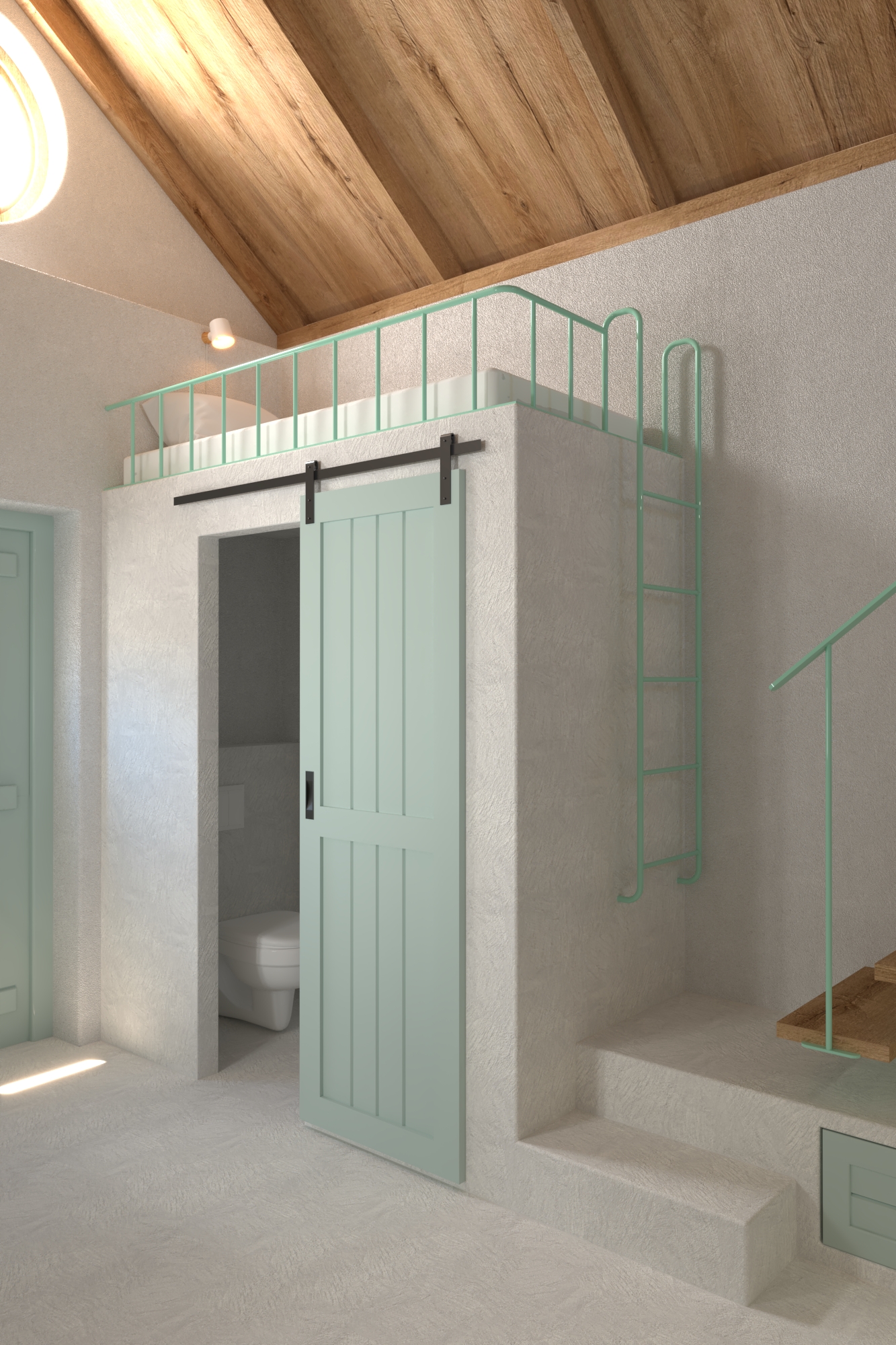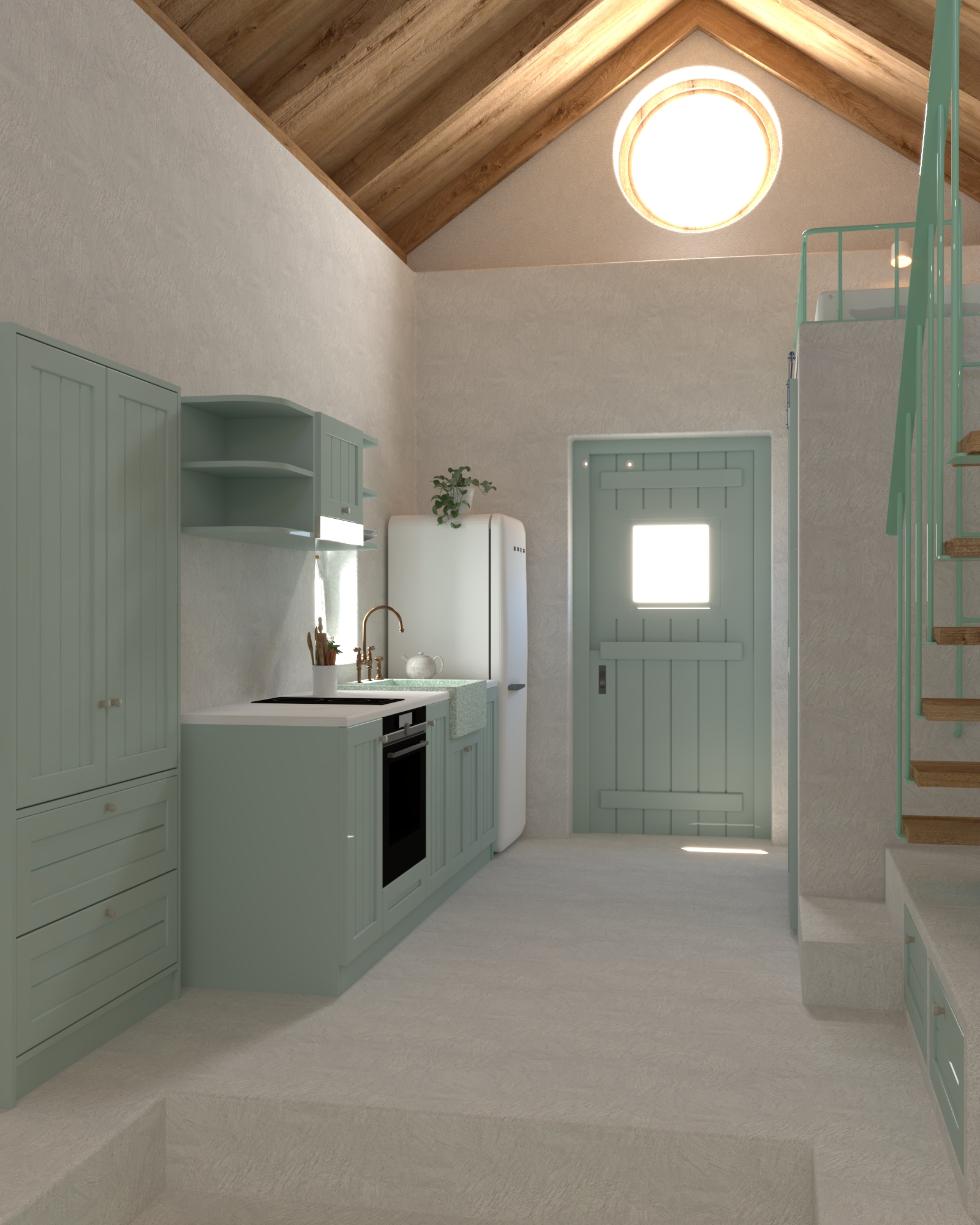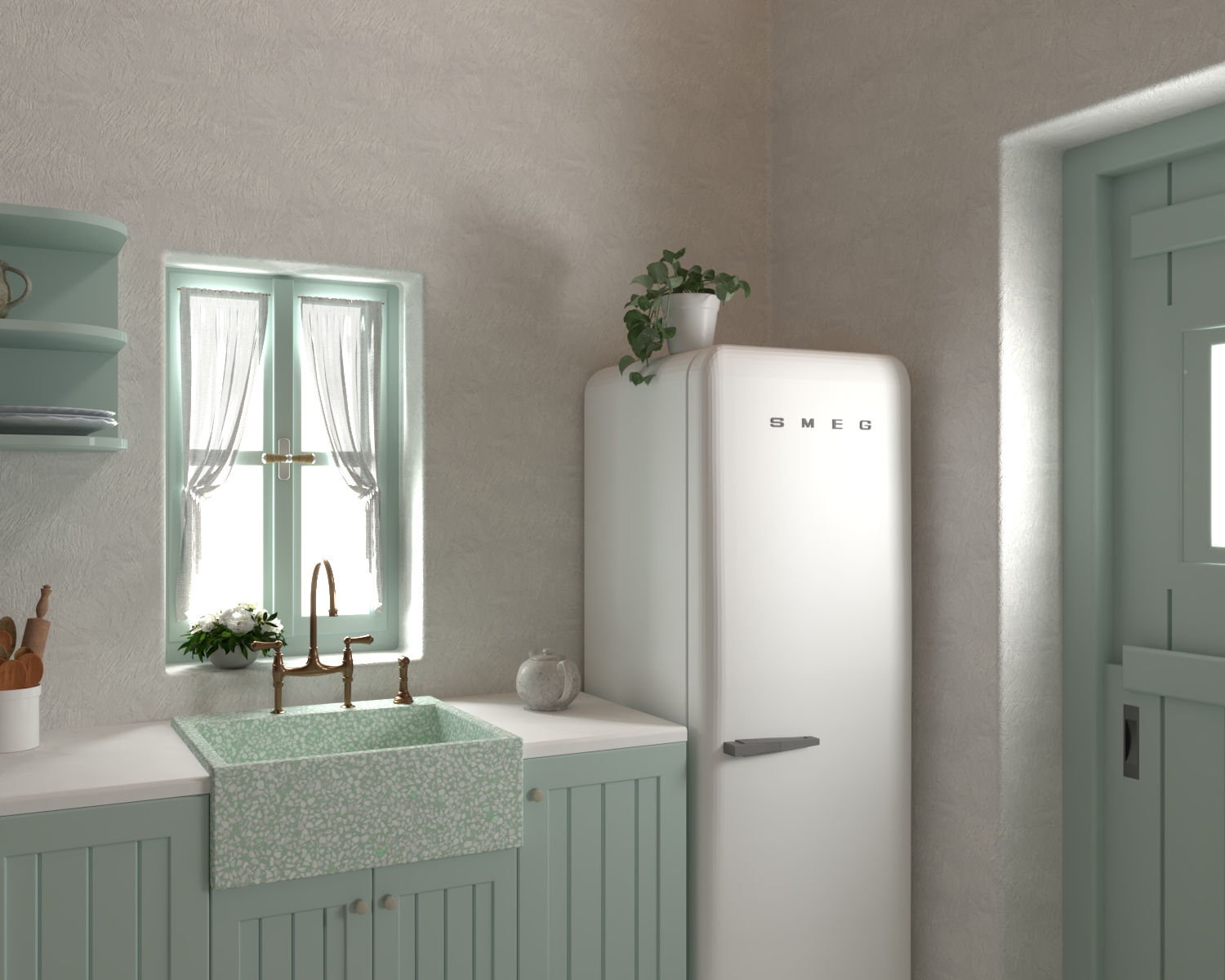 Who are we?
→
Lets us introduce ourselves
Passionate about design and traditional architecture, we started discovering the abandoned villages of Kos, capturing all the valuable elements of an era that seems to be forgotten, to gain a deep understanding of local architecture. After 10 years of experience, our mission focuses on rethinking and reviving the local heritage in the context of today's reality, to ultimately create unique and meaningful spaces that inspire.