Profitis Ilias, Asfendiou , Kos
Year: 2020-2021
Status: Completed
The main design direction was the owners' desire of a house that would incorporate the functional and aesthetic elements of an old farmhouse. 
The residence is located on the highest plateau of the plot, its orientation being north-east, turning the outdoor and communal areas to the views of the sea and the town of Kos.
The spaces of the house consist of an entrance hall, a living room – kitchen – dining area, while on a lower and therefore more private level, there is a sleeping area, a wardrobe and a small bathroom. The attic level consists of the master bedroom, a space for relaxation, storage and a small workshop as well as a larger bathroom.
Great design importance has been given to the kitchen, where a traditional fireplace, a large monastery table and a built-in sitting room form the main gathering area of the residence. The main design intention of the sleeping area was to render the spatial elements of the traditional dodecanese bed. The sleeping area is connected to a private introvert yard that is bordered by flower beds and has a view to the mountains of the island.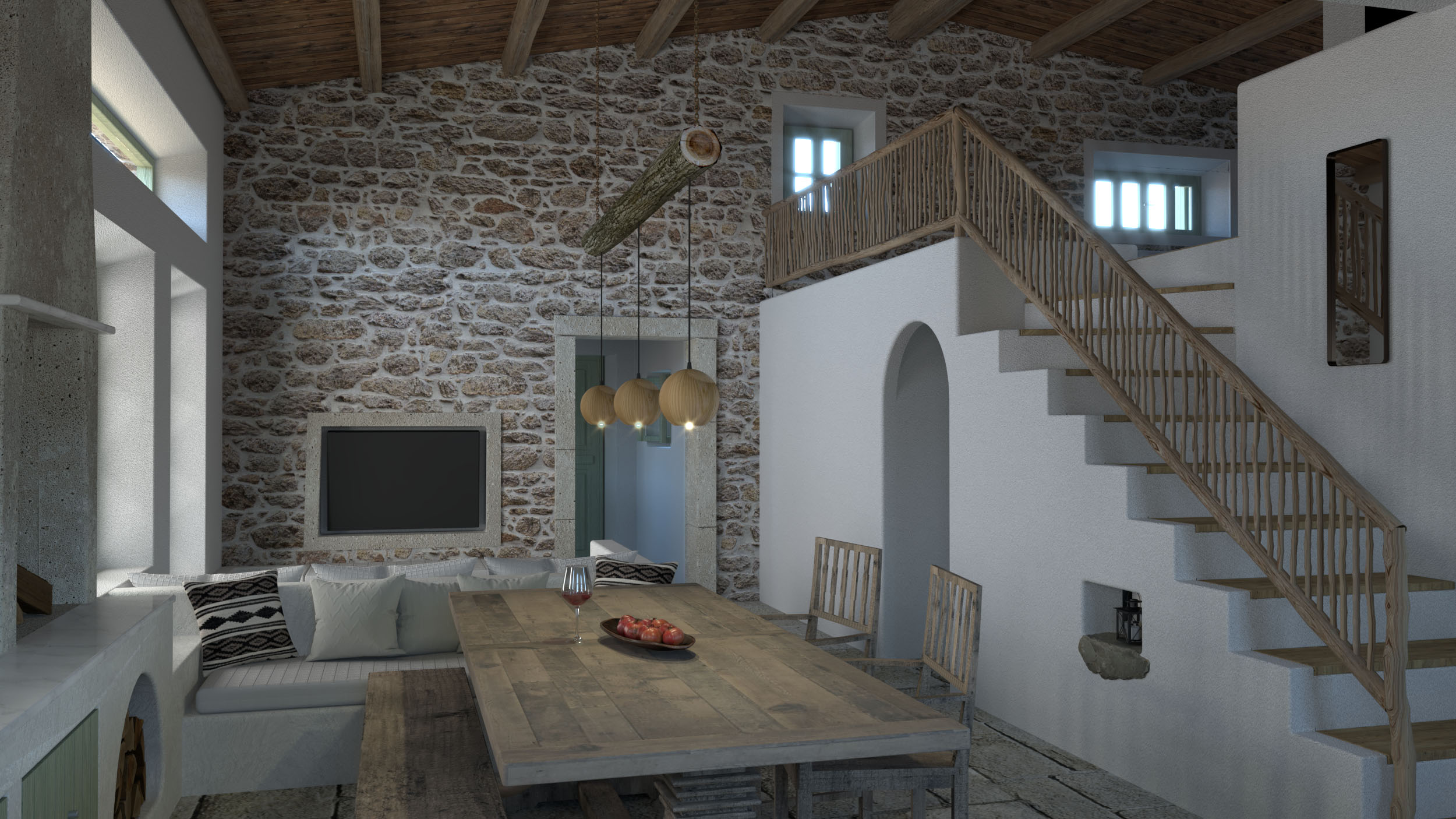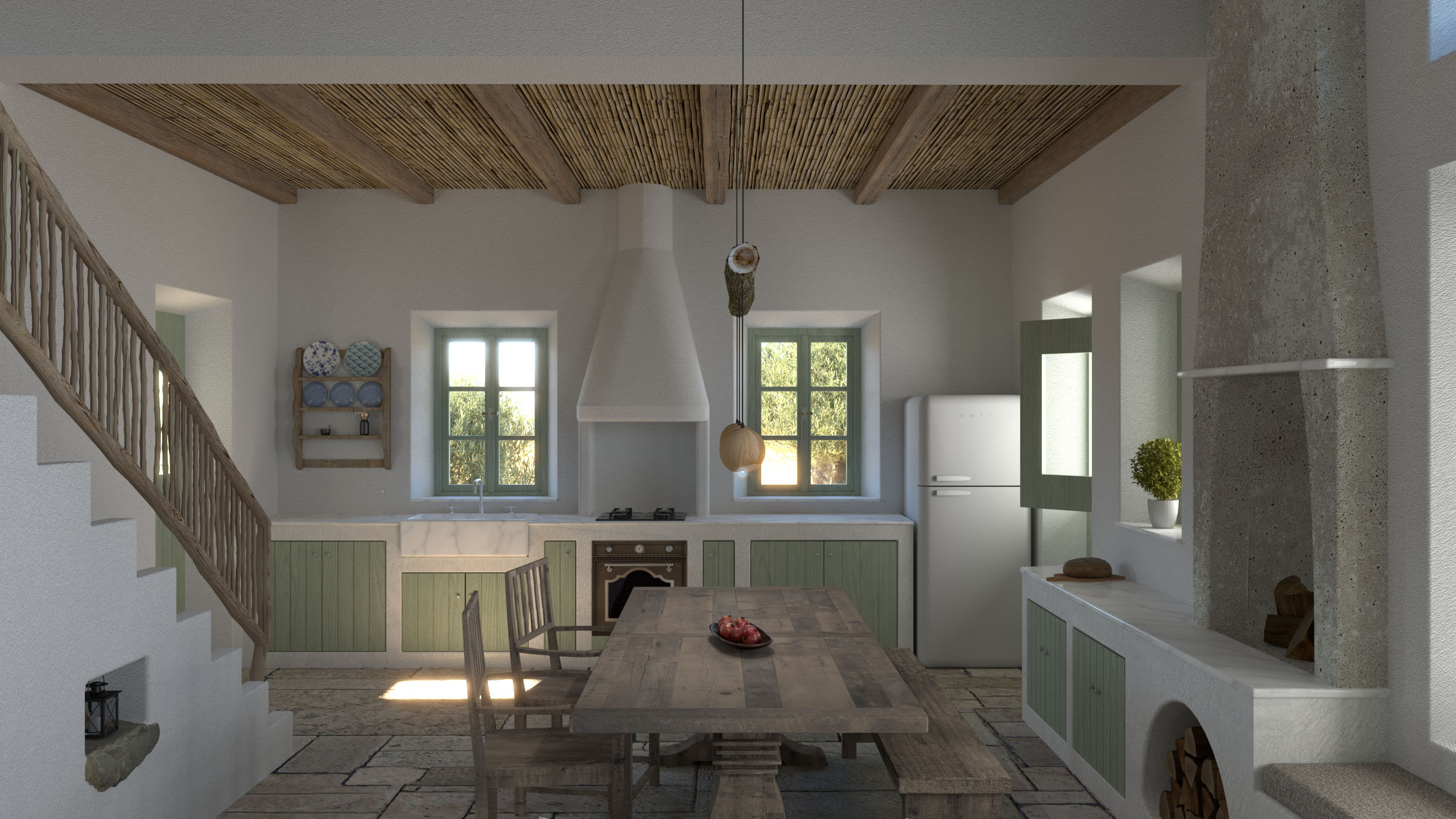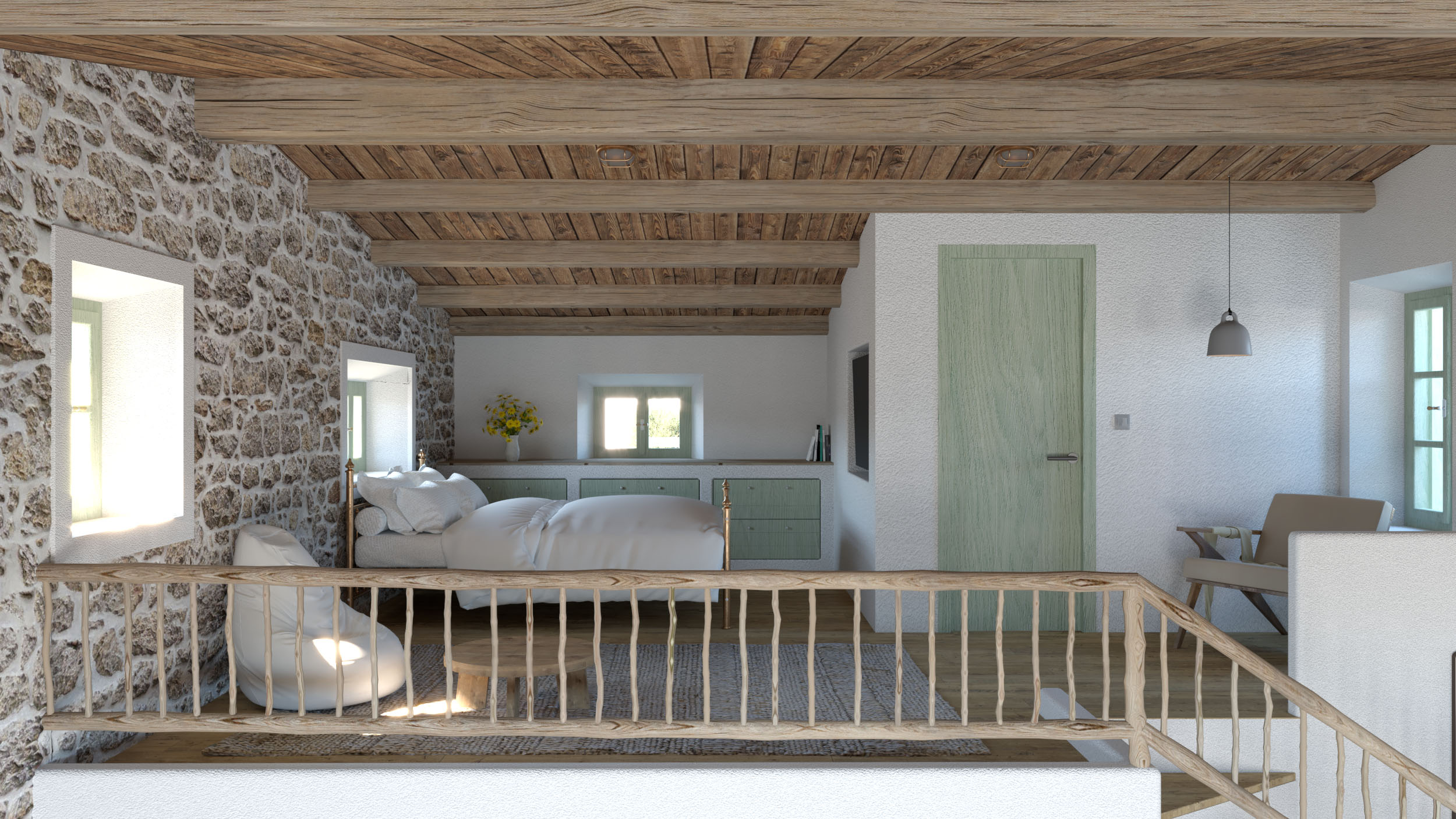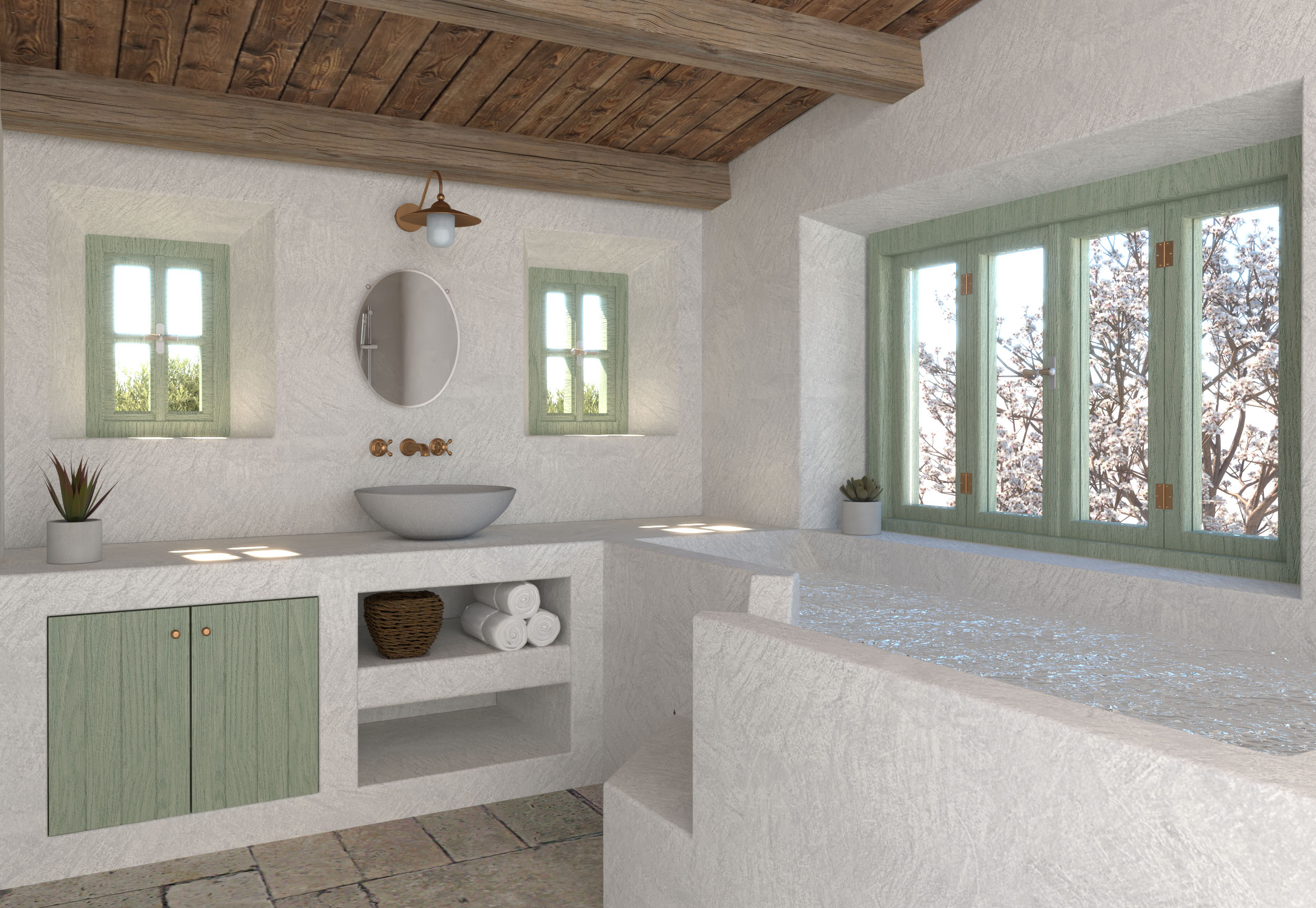 The large outdoor area of the residence is accessible from the living room and kitchen area as well as from an exterior landscaped path around the perimeter of the house. At a lower level, that follows the morphology of the ground, we have designed an outdoor barbeque and a built traditional furnace.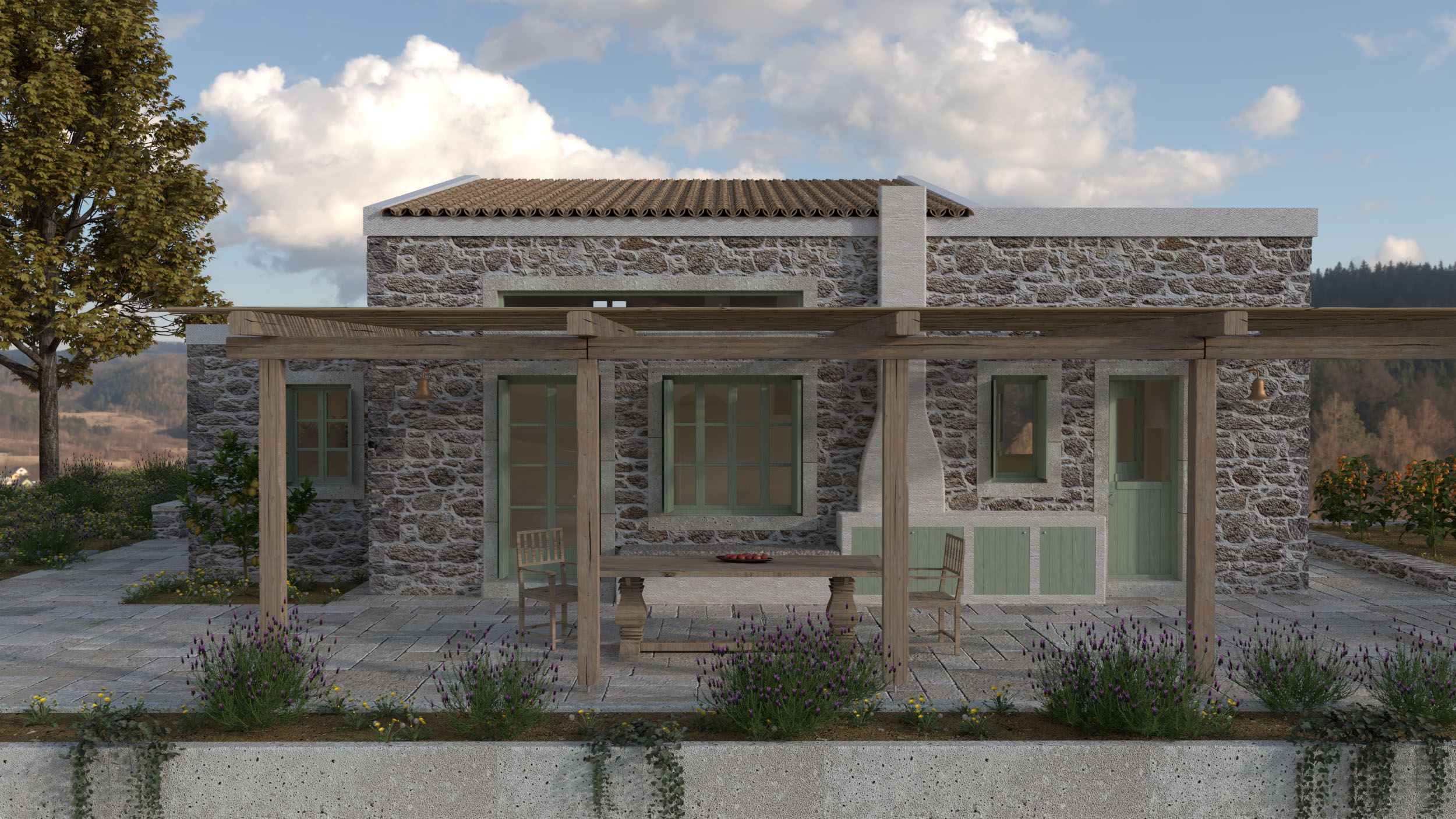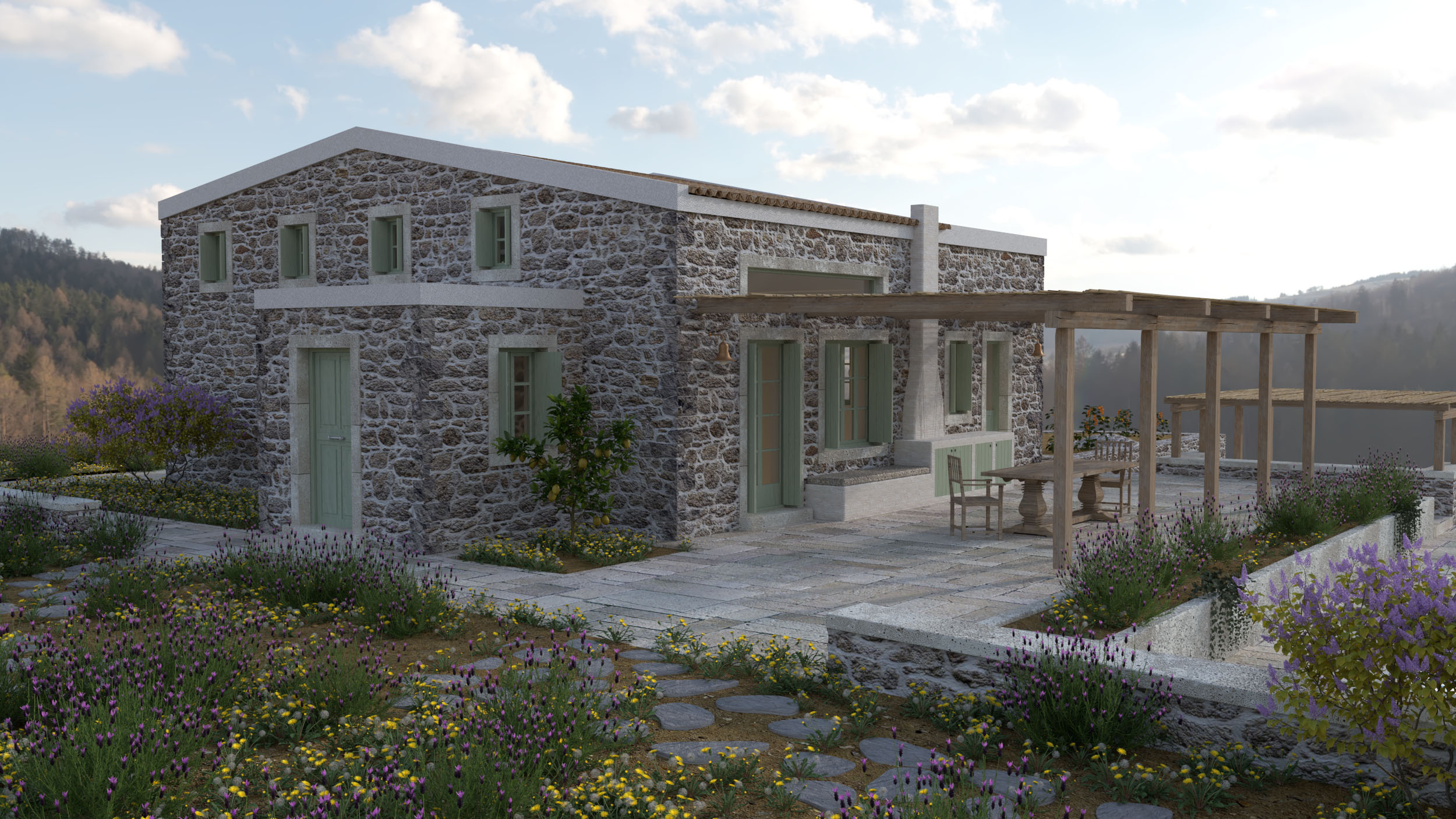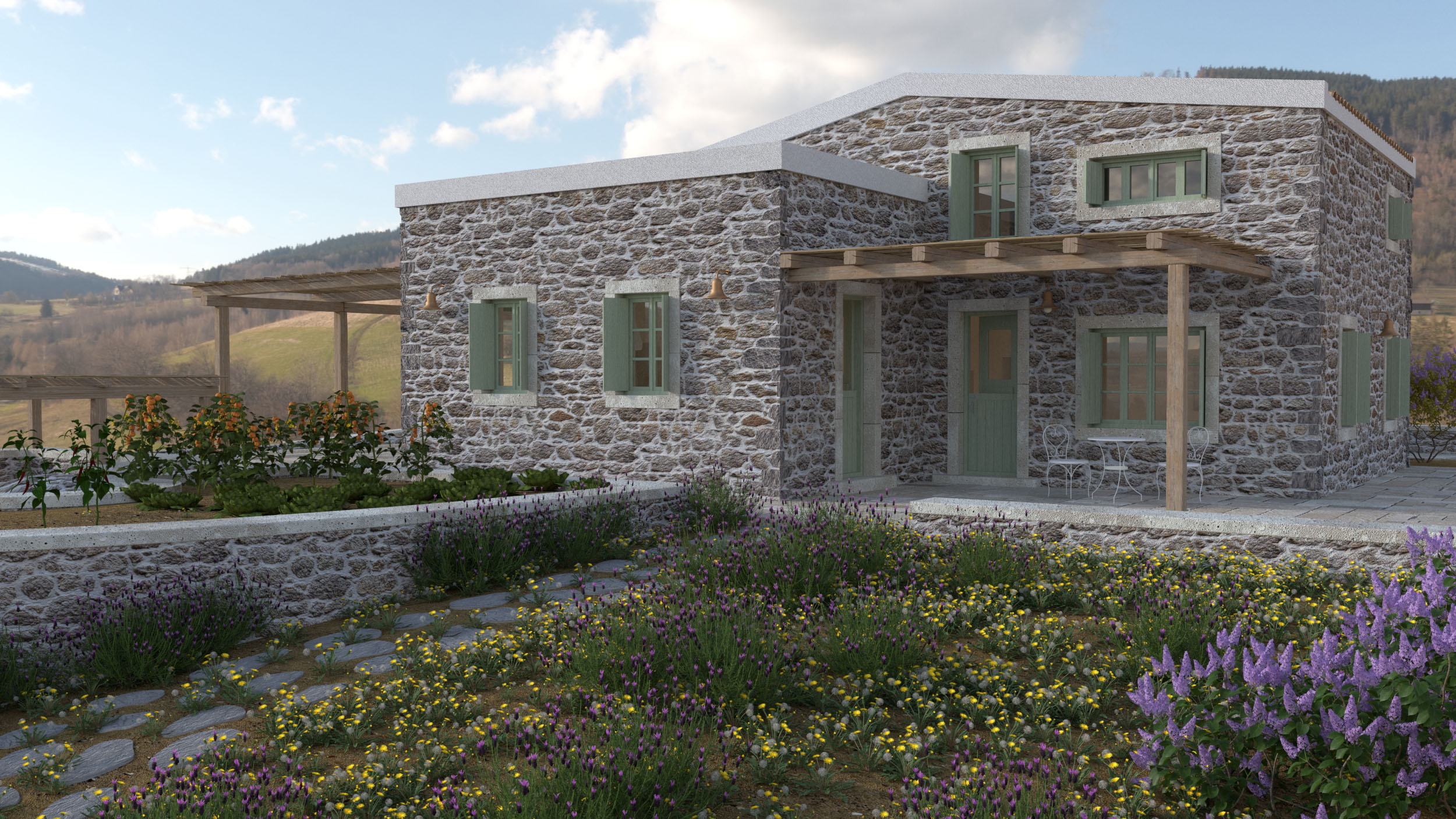 Who are we?
→
Lets us introduce ourselves
Passionate about design and traditional architecture, we started discovering the abandoned villages of Kos, capturing all the valuable elements of an era that seems to be forgotten, to gain a deep understanding of local architecture. After 10 years of experience, our mission focuses on rethinking and reviving the local heritage in the context of today's reality, to ultimately create unique and meaningful spaces that inspire.