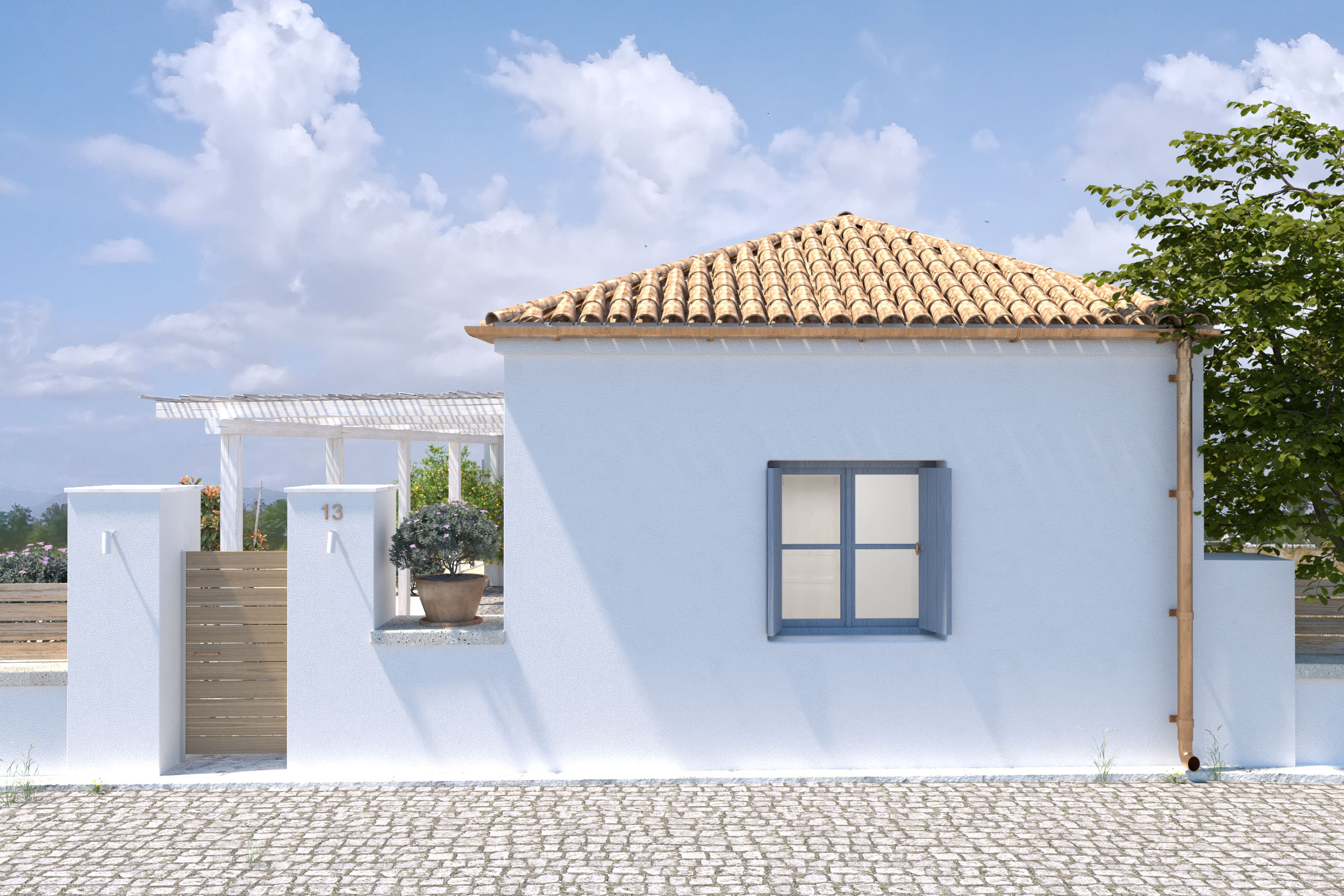 Moschidi 13, Myrina , Lemnos Island
Year: 2022-2023
Status: Ongoing
The project is about the restoration of a traditional stone house in Myrina, Lemnos island and its transformation into a touristic accommodation.
The house consisted of a bedroom, a laundry room, as well as the common areas of kitchen and living space, which were divided into two small rooms. The key objective was to convert these two small rooms into a single central one, and at the same time reveal the wooden roof in order to add more height to the space. A total new layout was made to create two sleeping areas, a spacious bathroom and adequate storage room to serve the needs of the accommodation. The study proposes materials and highlights elements found in the traditional architecture of Lemnos.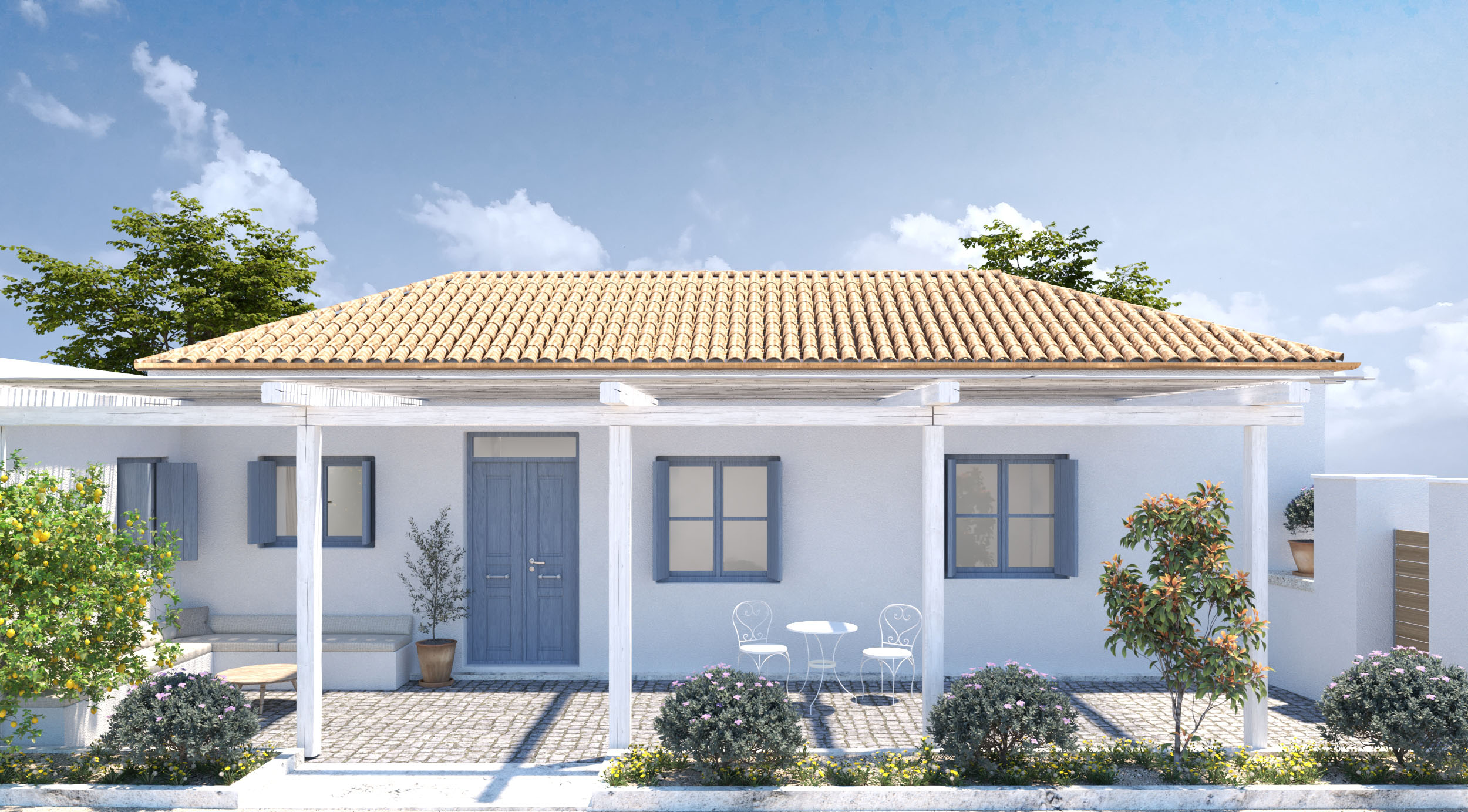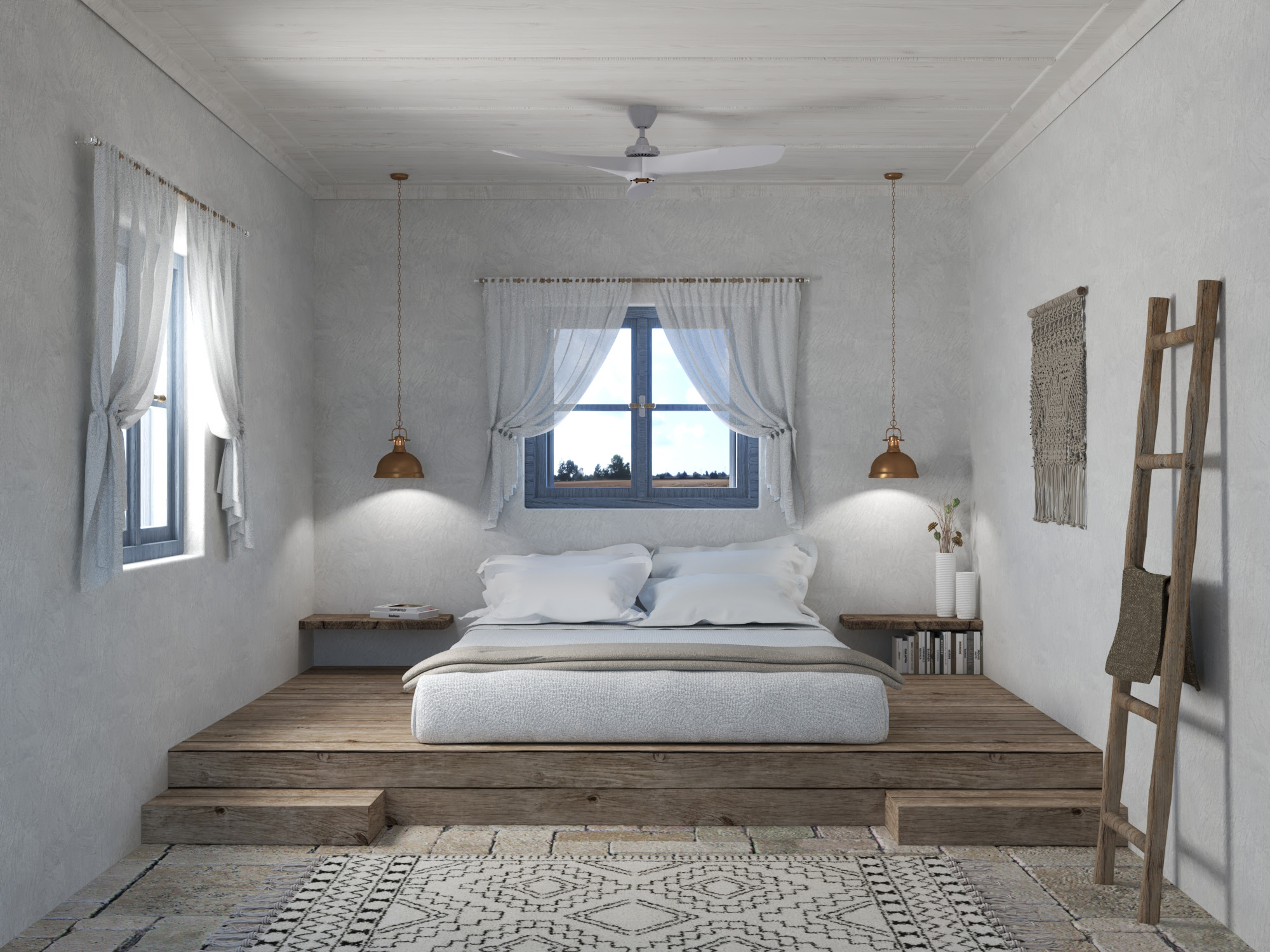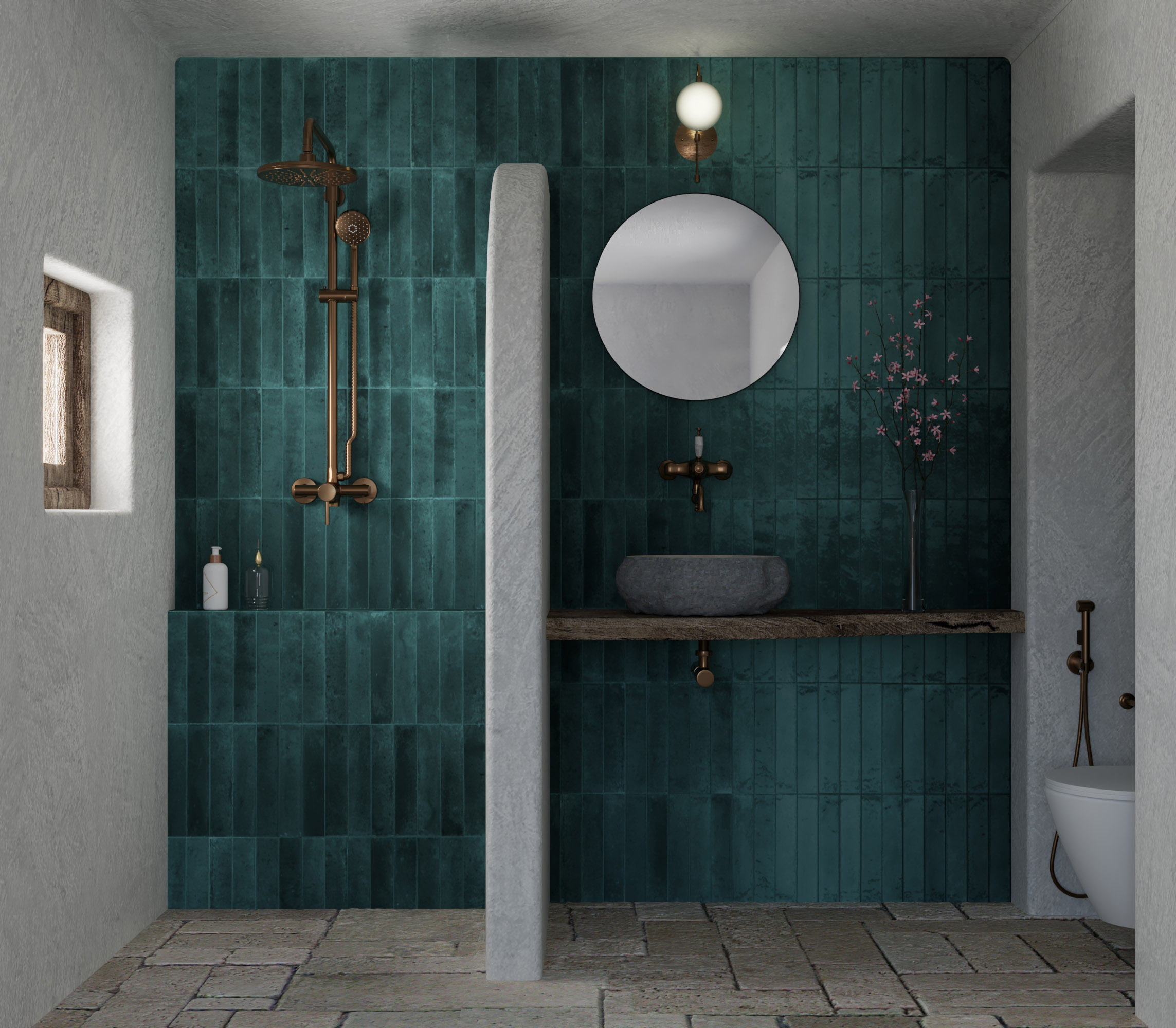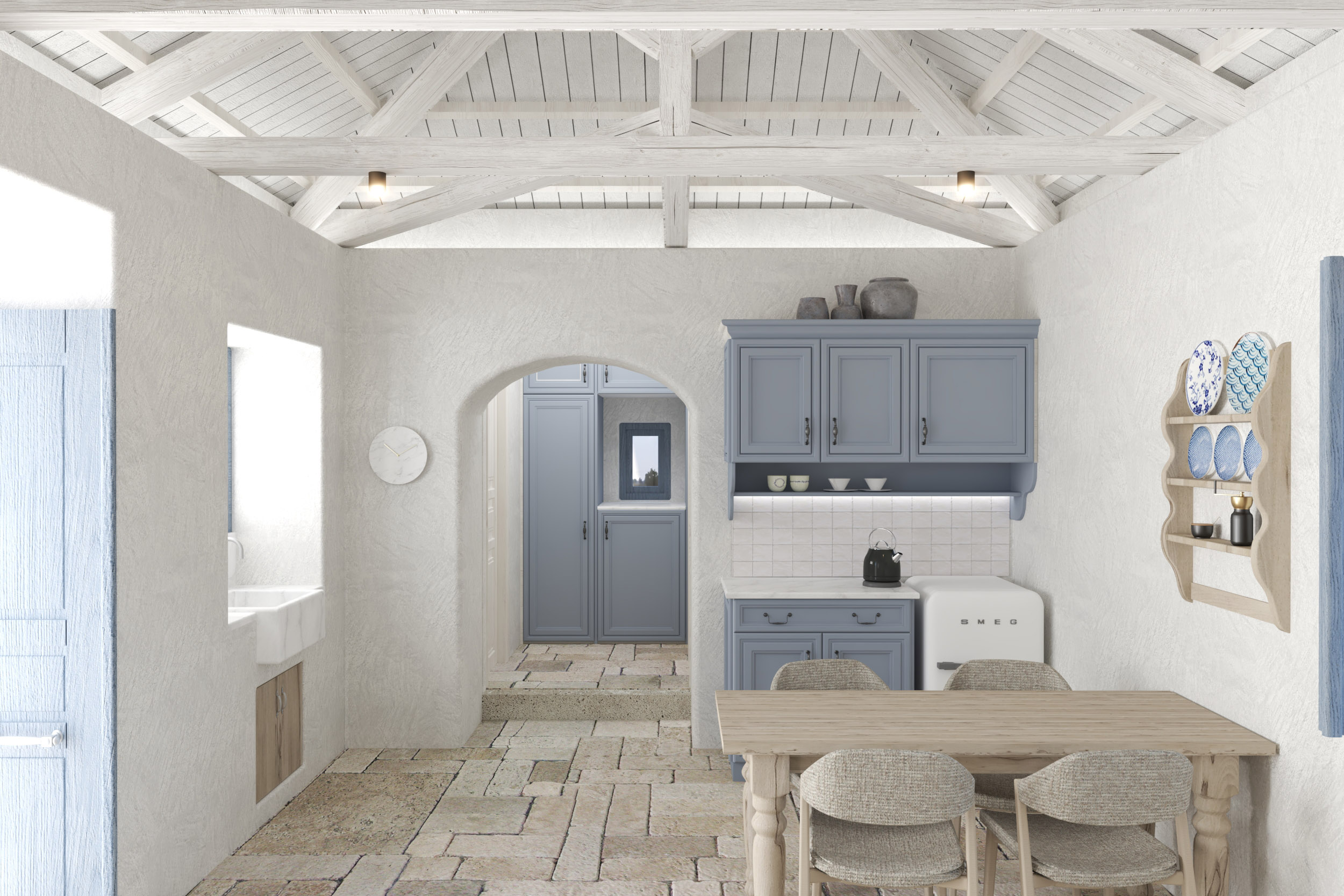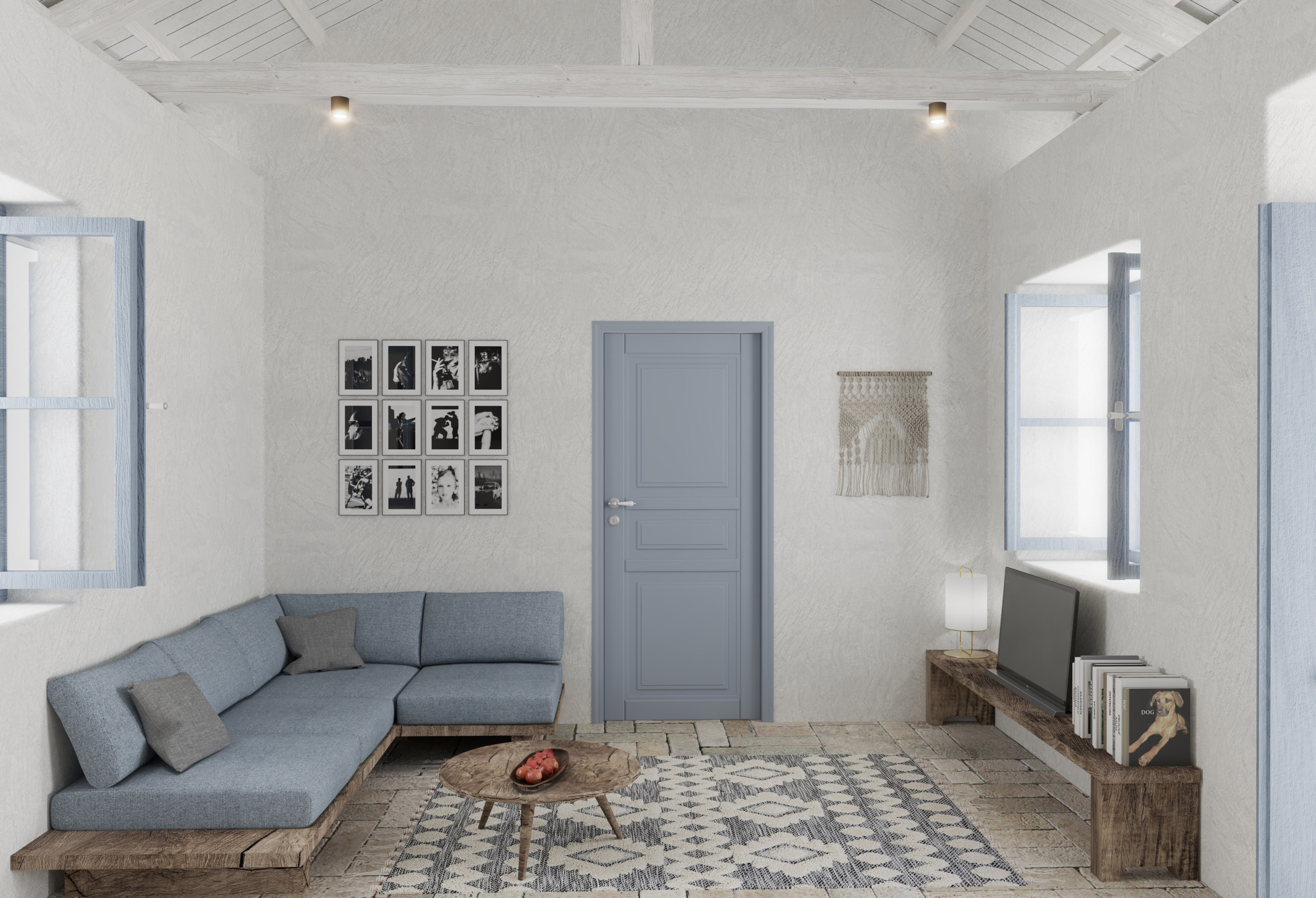 Who are we?
→
Lets us introduce ourselves
Passionate about design and traditional architecture, we started discovering the abandoned villages of Kos, capturing all the valuable elements of an era that seems to be forgotten, to gain a deep understanding of local architecture. After 10 years of experience, our mission focuses on rethinking and reviving the local heritage in the context of today's reality, to ultimately create unique and meaningful spaces that inspire.