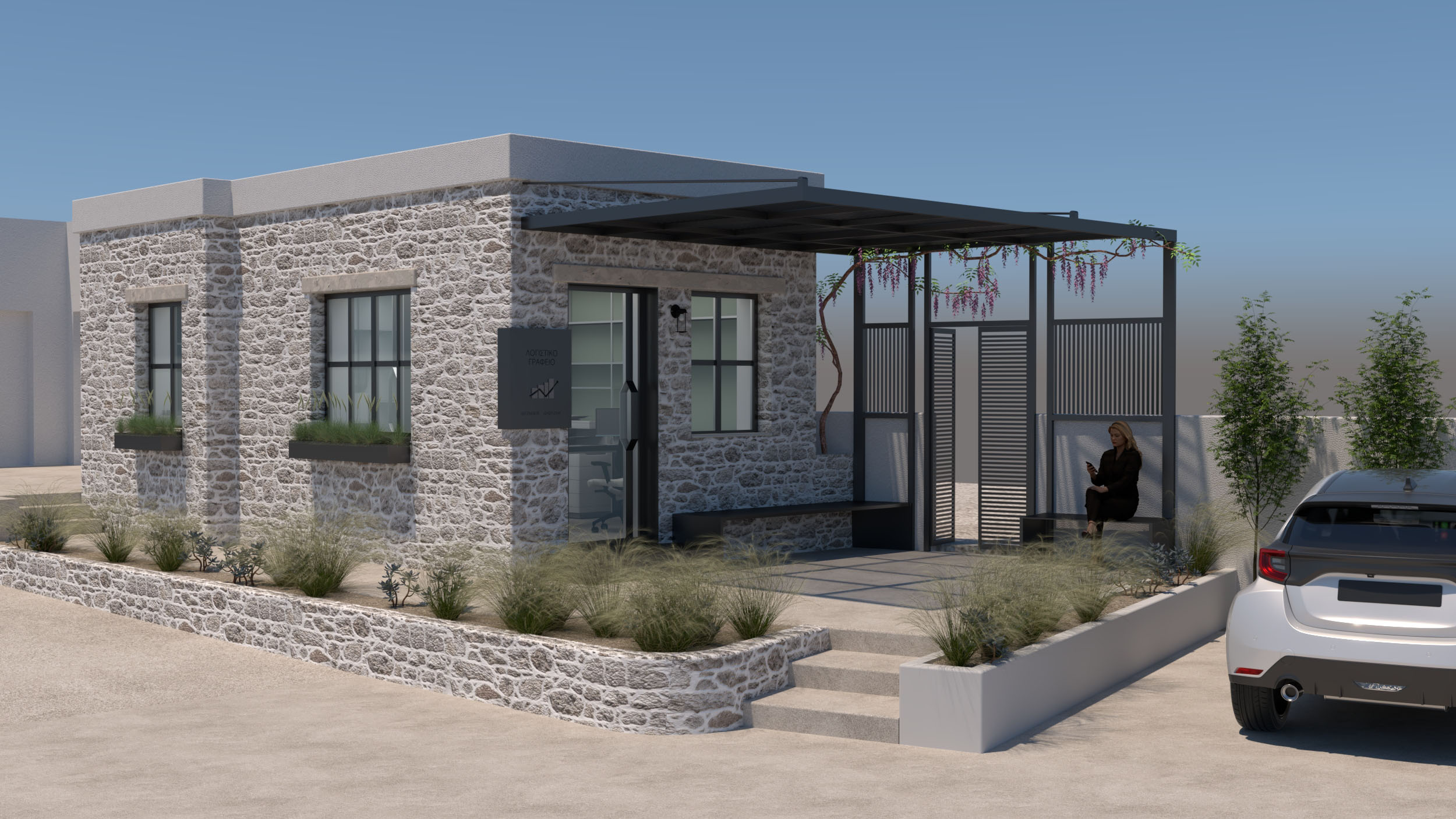 Platani, Kos Island
Year: 2021
Status: Ongoing
Services: Architectural design, Interior Design, Exterior Design, Implementation Study, Custom made structures
The project's main objective was the restoration of an old small stone building and its transformation into a contemporary office. 
The interior floor plan, just 20 sqm, was configured in a way that it would be operational to the maximum, having two separate office rooms, adequate storage, and a small kitchenette, while the exterior space was also formed accordingly with a covered waiting area and a parking area.
A key design issue was solving the problem of storage in such a limited space. We designed light metal structures, partially integrated into the walls, to free up space at the floor plan level and to provide sufficient storage space to meet the needs of an office.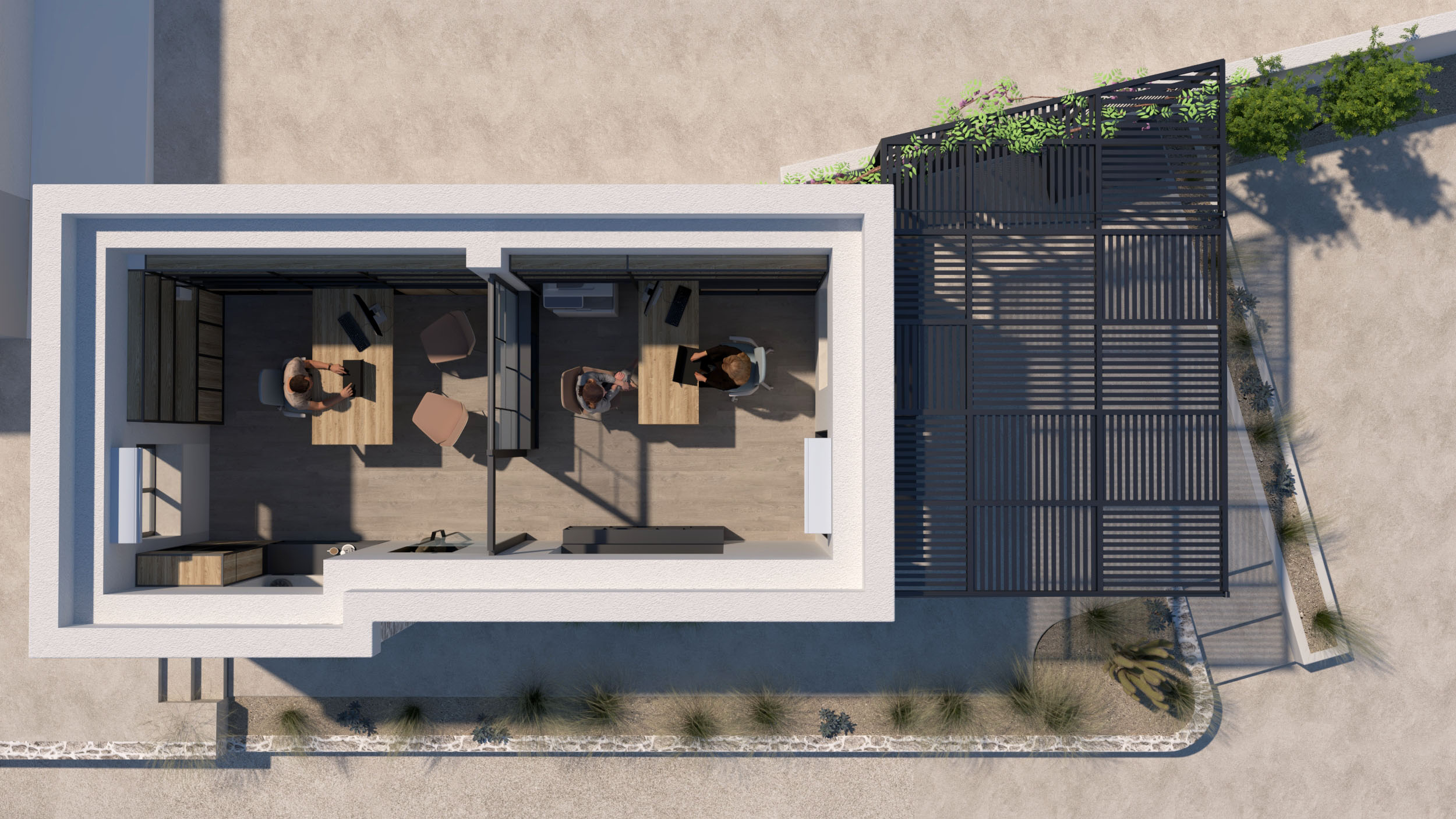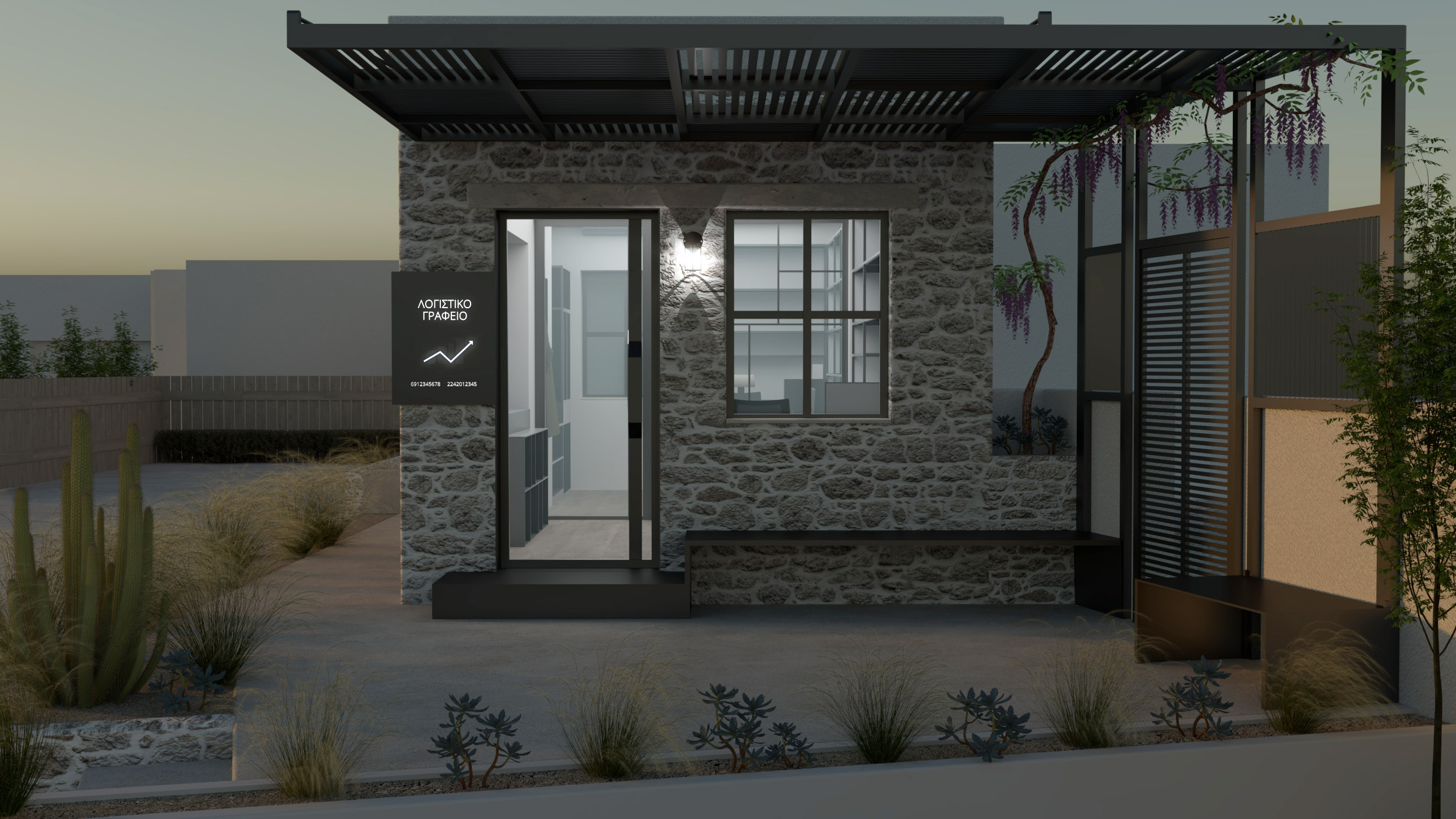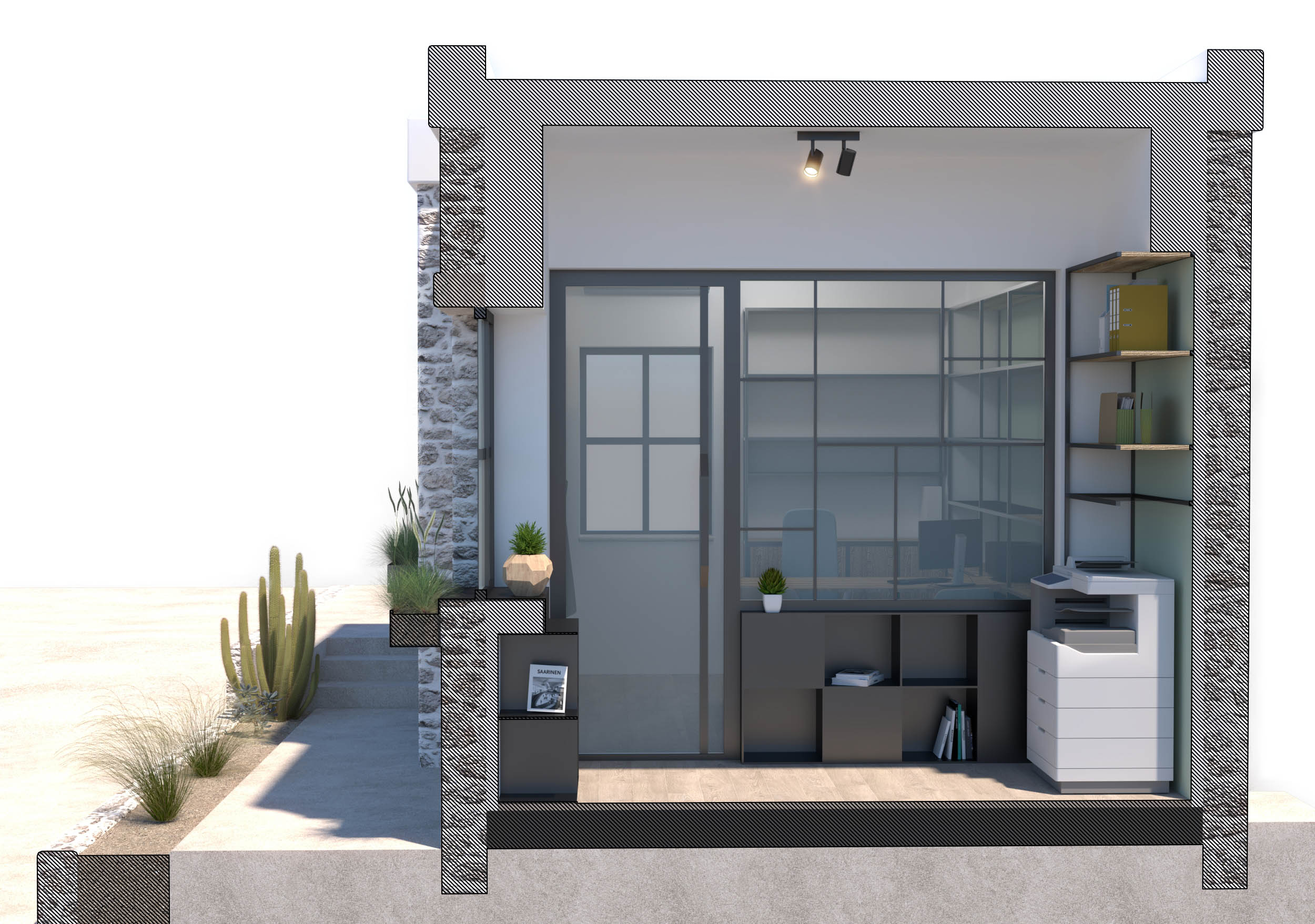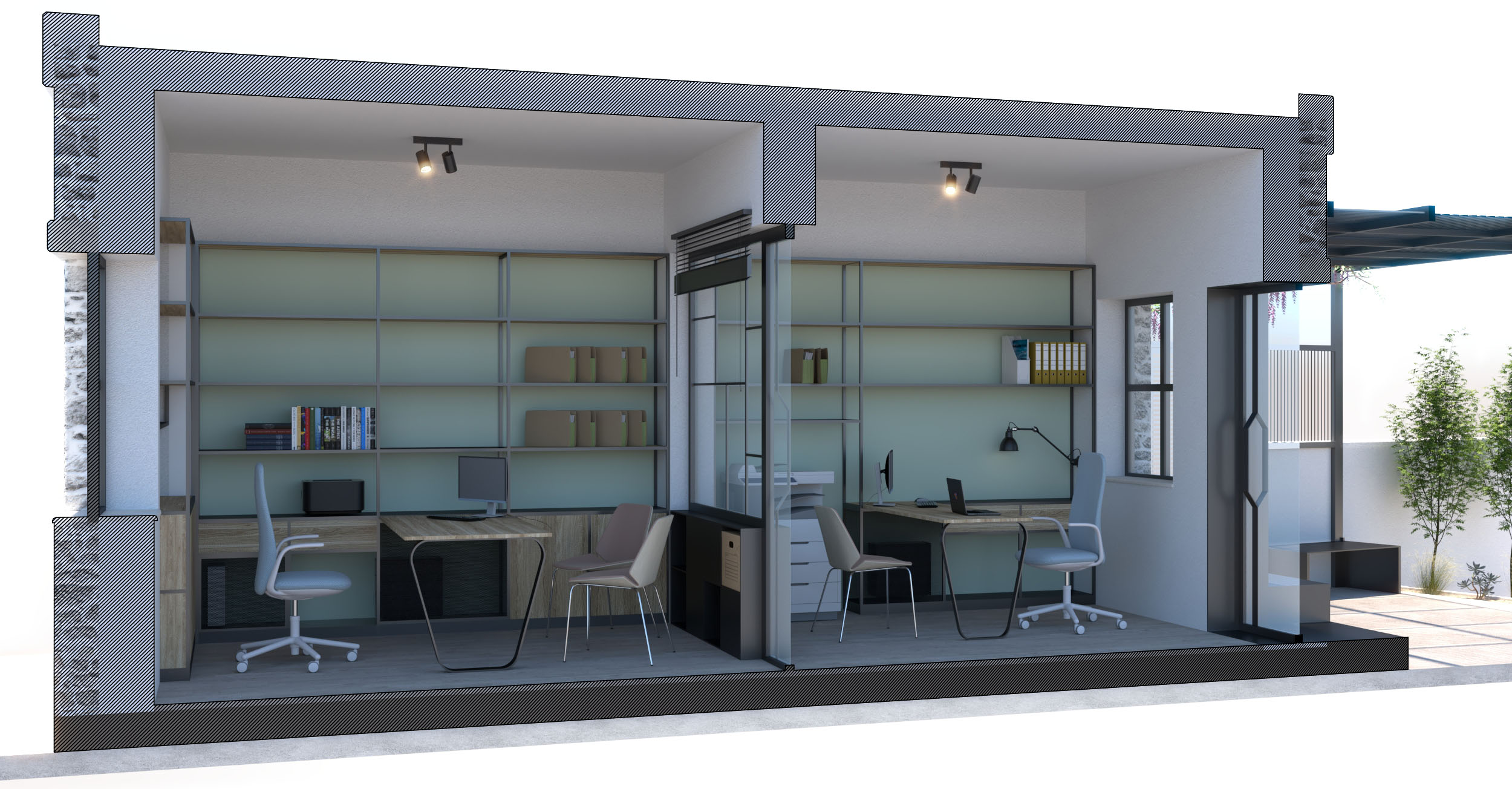 Who are we?
→
Lets us introduce ourselves
Passionate about design and traditional architecture, we started discovering the abandoned villages of Kos, capturing all the valuable elements of an era that seems to be forgotten, to gain a deep understanding of local architecture. After 10 years of experience, our mission focuses on rethinking and reviving the local heritage in the context of today's reality, to ultimately create unique and meaningful spaces that inspire.