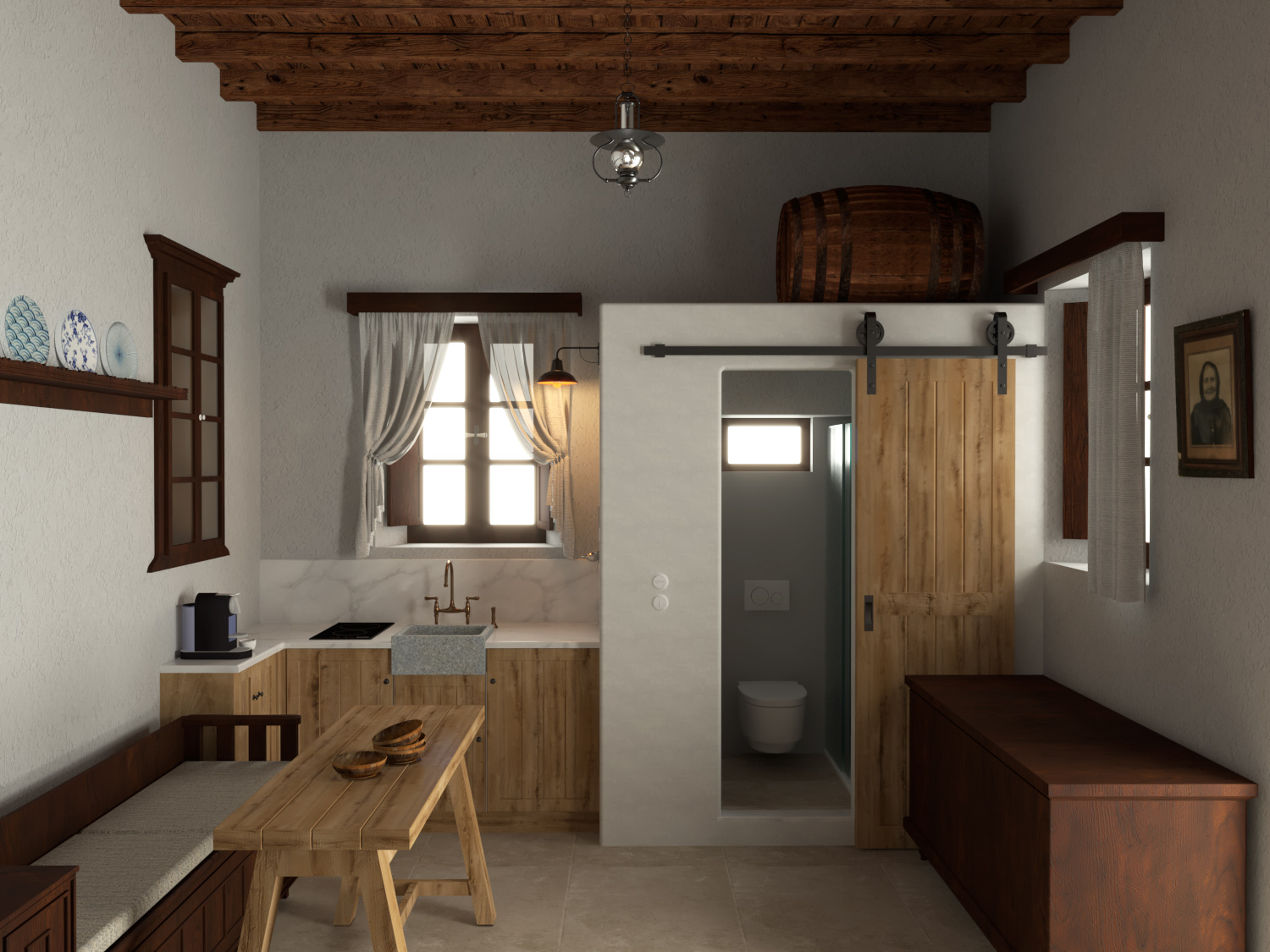 Pera Geitonia, Asfendiou, Kos
Year: 2022
Status: In progress
The project is about the conversion of a 1909 auxiliary house ("paraspito") into a short-term rental tourist accommodation. Our main objective was to provide the basic infrastructure of a kitchenette and a bathroom for the self-service of the accommodation. Emphasis was also placed on preserving and highlighting the traditional part of the elevated bed (krevatos) and small sitting area (tavlados).
In the context of the proper operation of the tourist accommodation, the storage space under the bed – "the hold" which was used in the past for storing food and supplies – was modified in order to serve the creation of the necessary storage spaces for clothing and suitcases.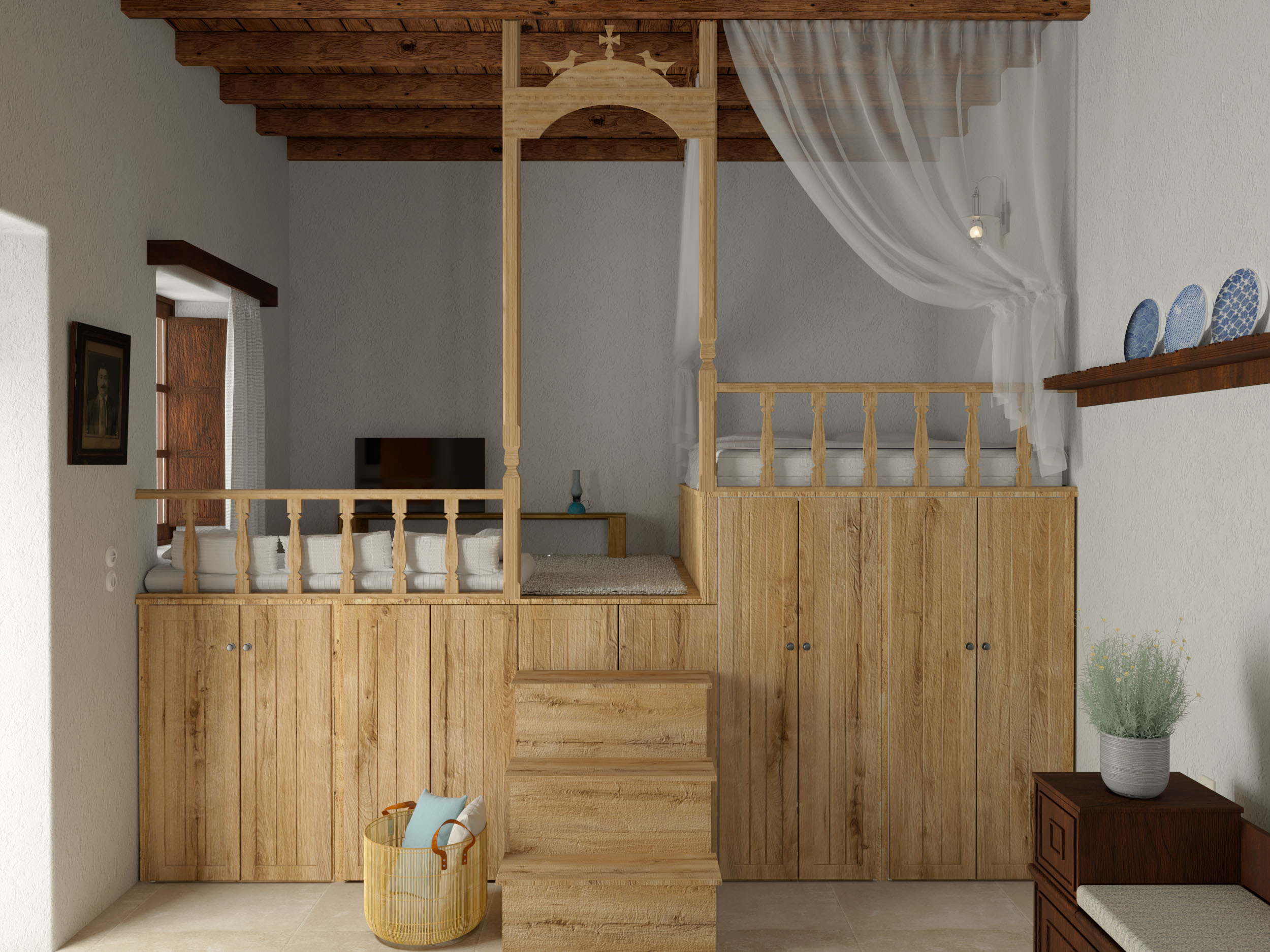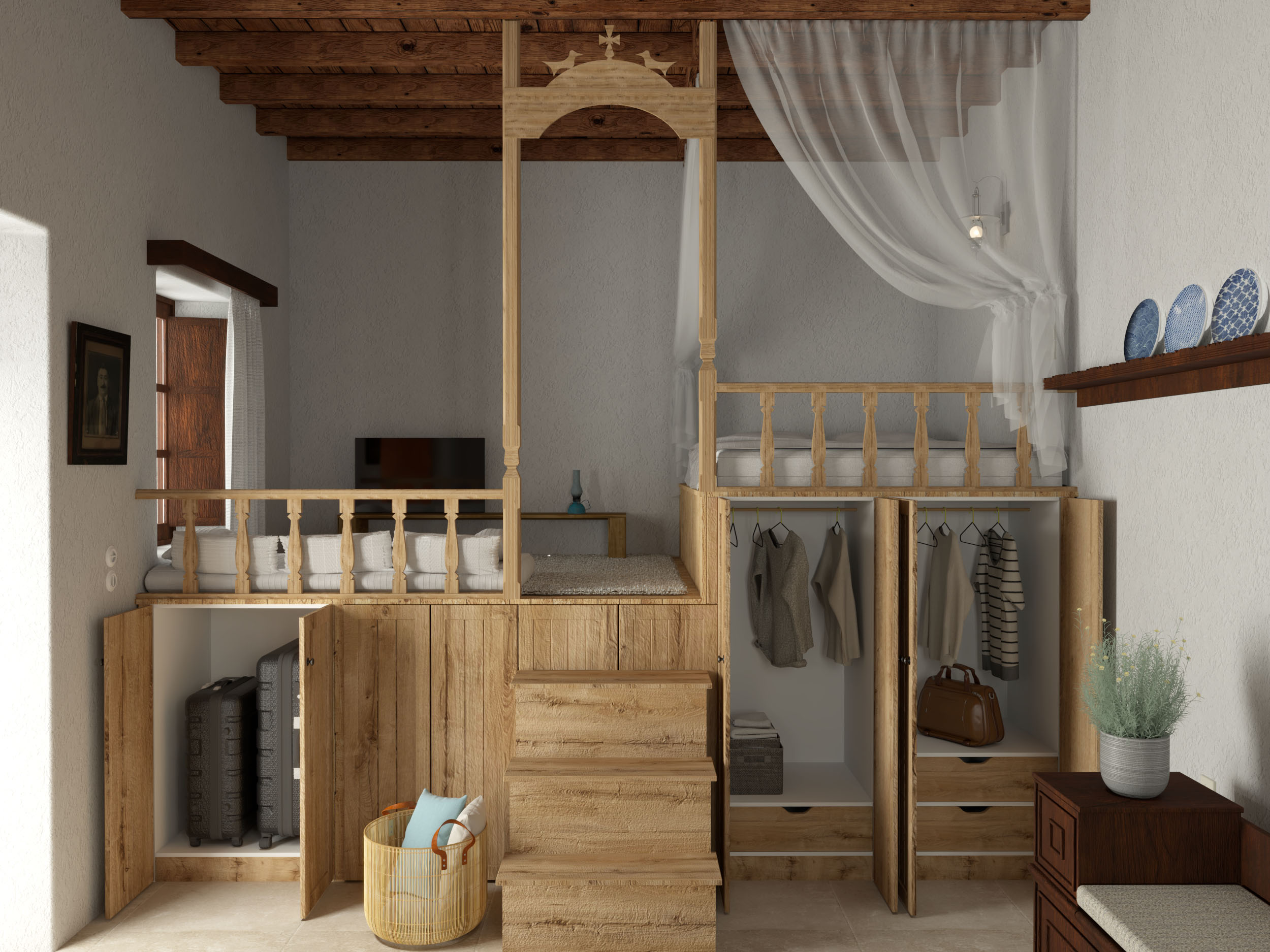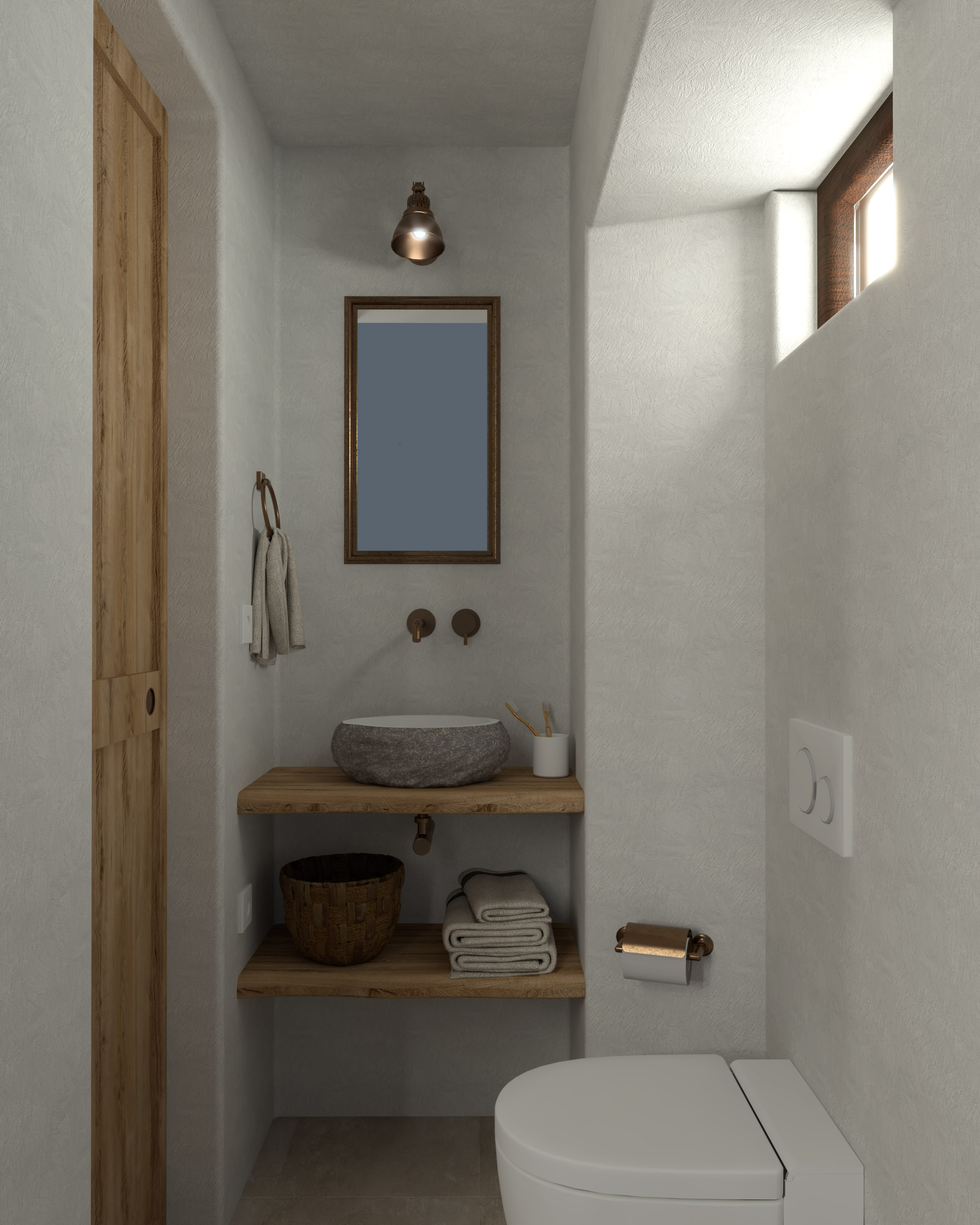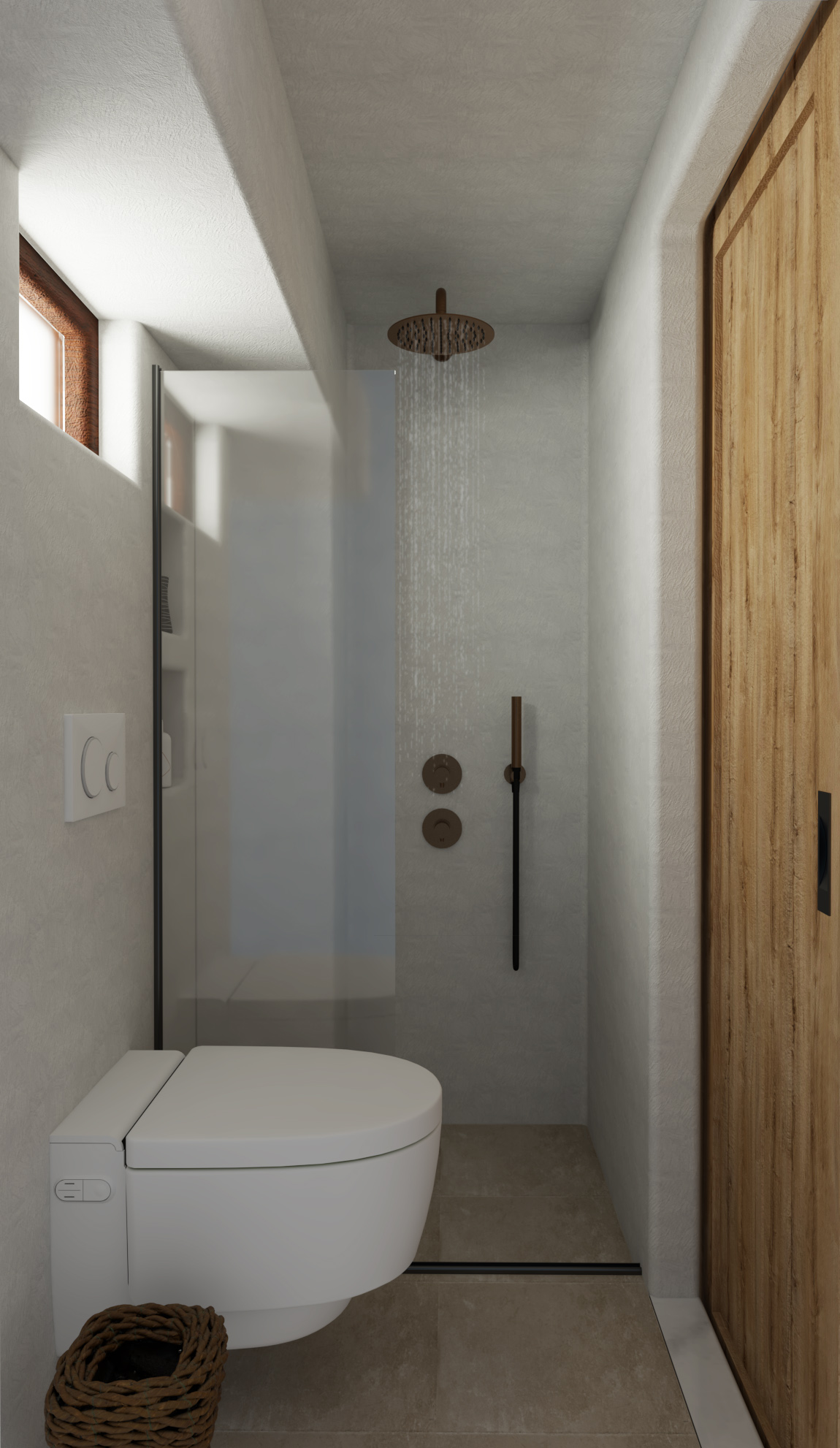 Who are we?
→
Lets us introduce ourselves
Passionate about design and traditional architecture, we started discovering the abandoned villages of Kos, capturing all the valuable elements of an era that seems to be forgotten, to gain a deep understanding of local architecture. After 10 years of experience, our mission focuses on rethinking and reviving the local heritage in the context of today's reality, to ultimately create unique and meaningful spaces that inspire.