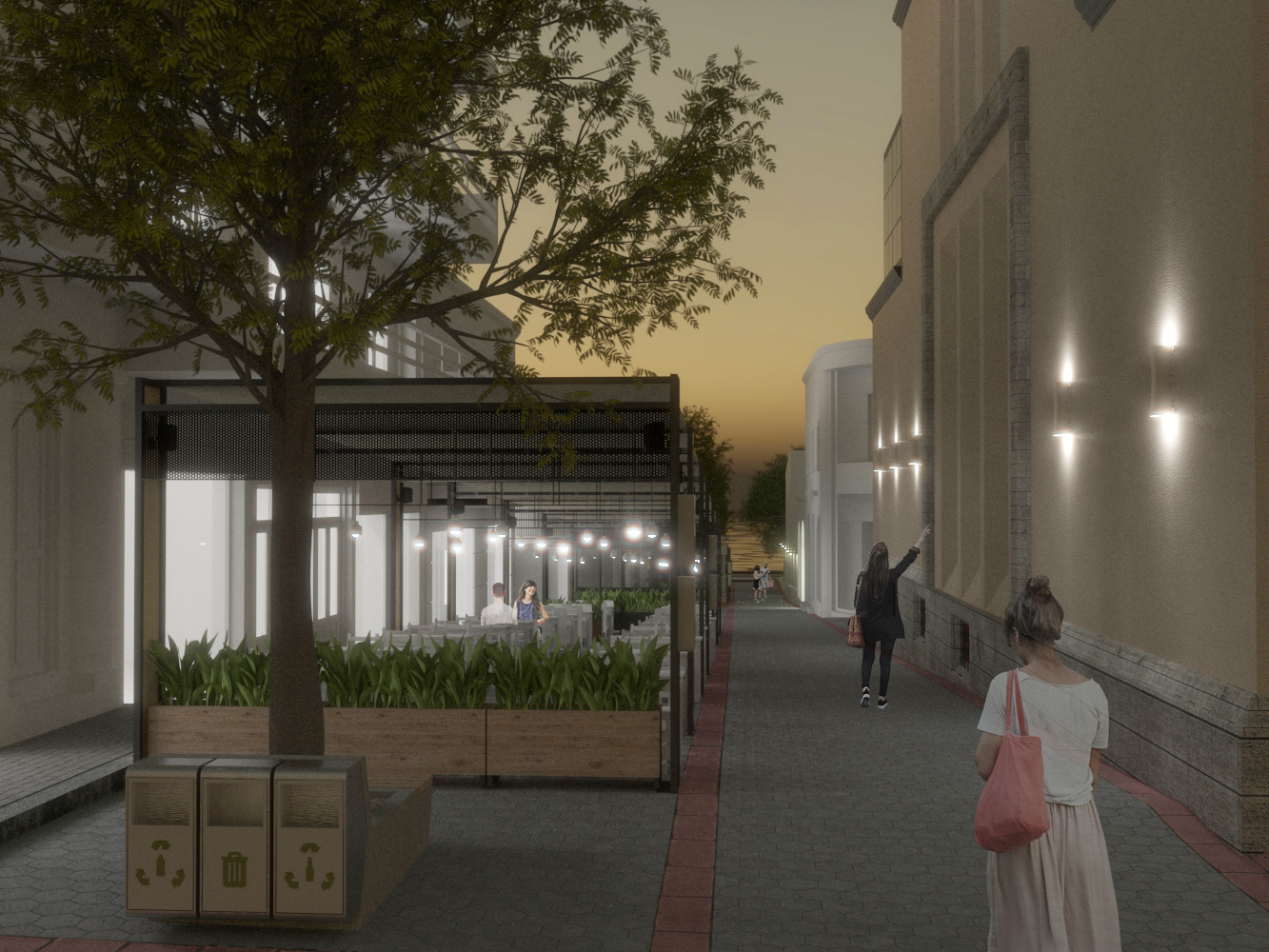 KOS TOWN HISTORICAL CENTER
Year: 2020
Status: In development
The project deals with the urban regeneration of the pedestrian walkways surrounding the Archaeological Museum of Kos. The proposal's main objective was to work out a solution to the problematic situation that has been affecting the area for several years.
In particular, the current situation is characterized by the disorganized arrangement of the table seating equipment of the cafes and restaurants, creating a multitude of problems. Following the initiative of the town's Municipality and being in constant communication with the businessmen of the area, we were invited to explore solutions to handle the situation and also to highlight the building of the Archaeological Museum.
The design was based on the removal of the table seats from the Museum's facade to the side of the coffee shops and tavernas. We proposed multifunctional modules that would suit the purpose of supporting the shops' needs, as well as providing an aesthetic unity to the area. This decision triggered a wider urban regeneration and the appearance of new functional zones (commercial facade zone, table seating zone, pedestrian zone). Having in mind the sustainability of the project, an important choice was made, to preserve and reuse the existing urban equipment (lighting, vegetation and paving materials).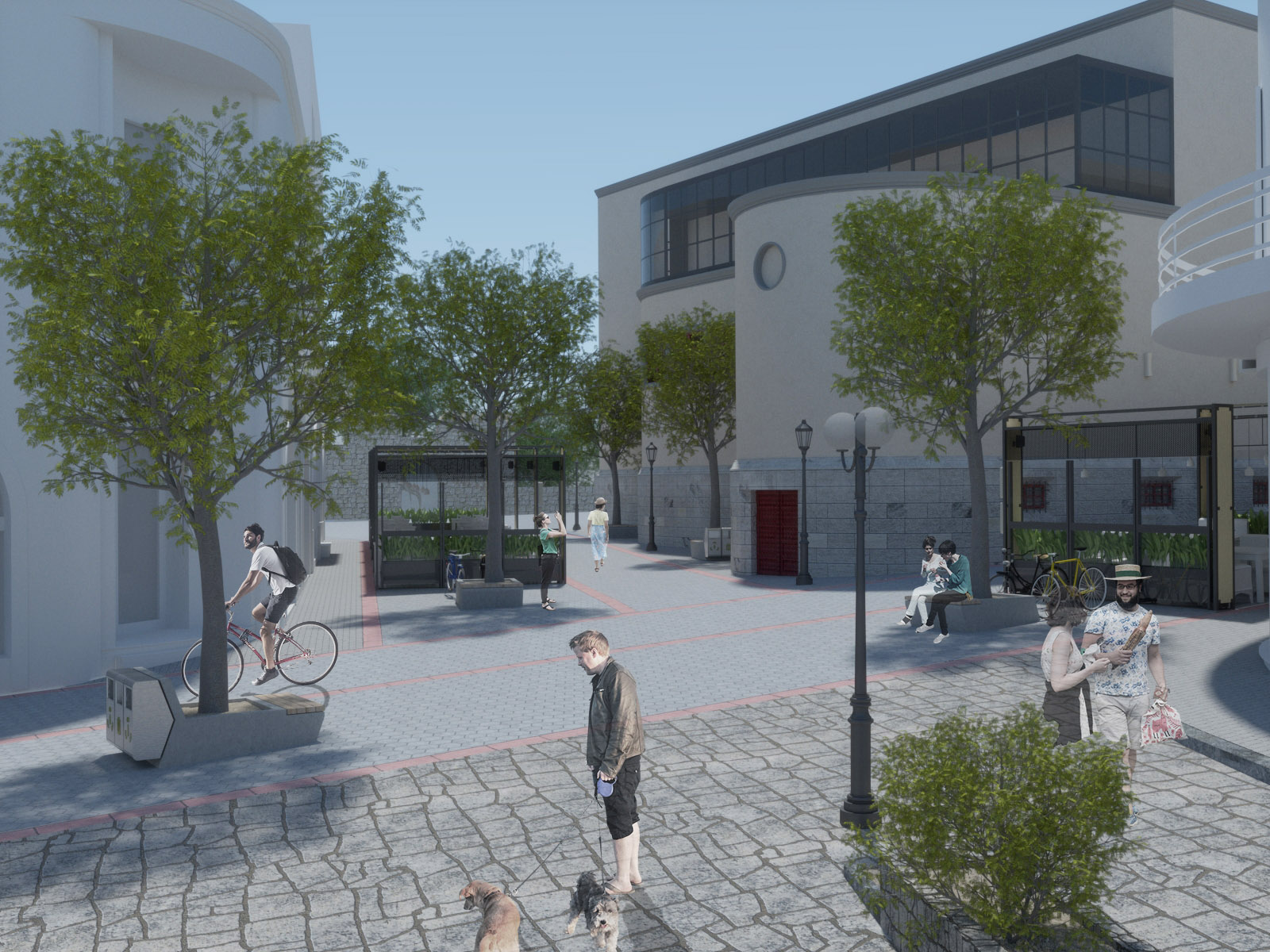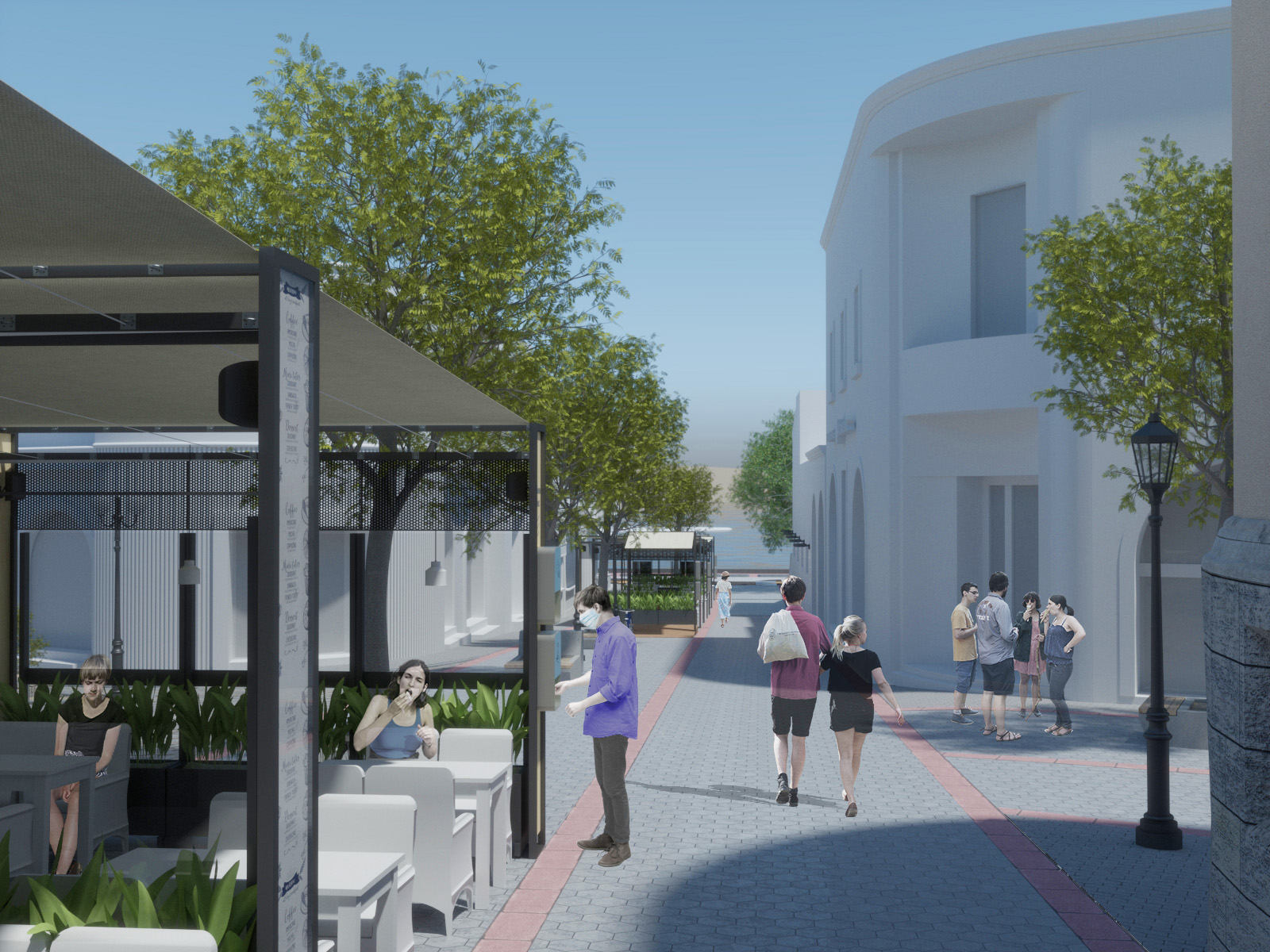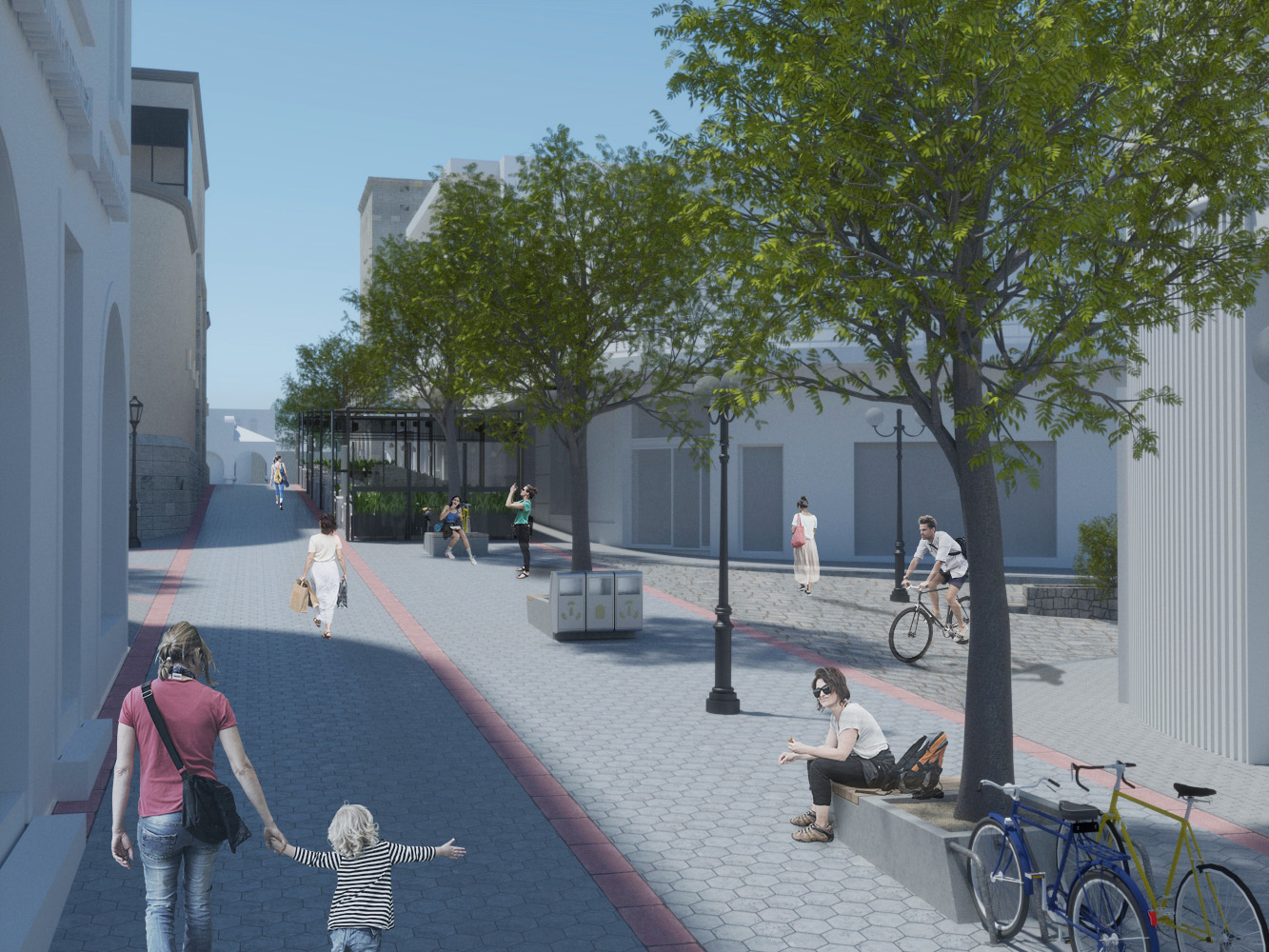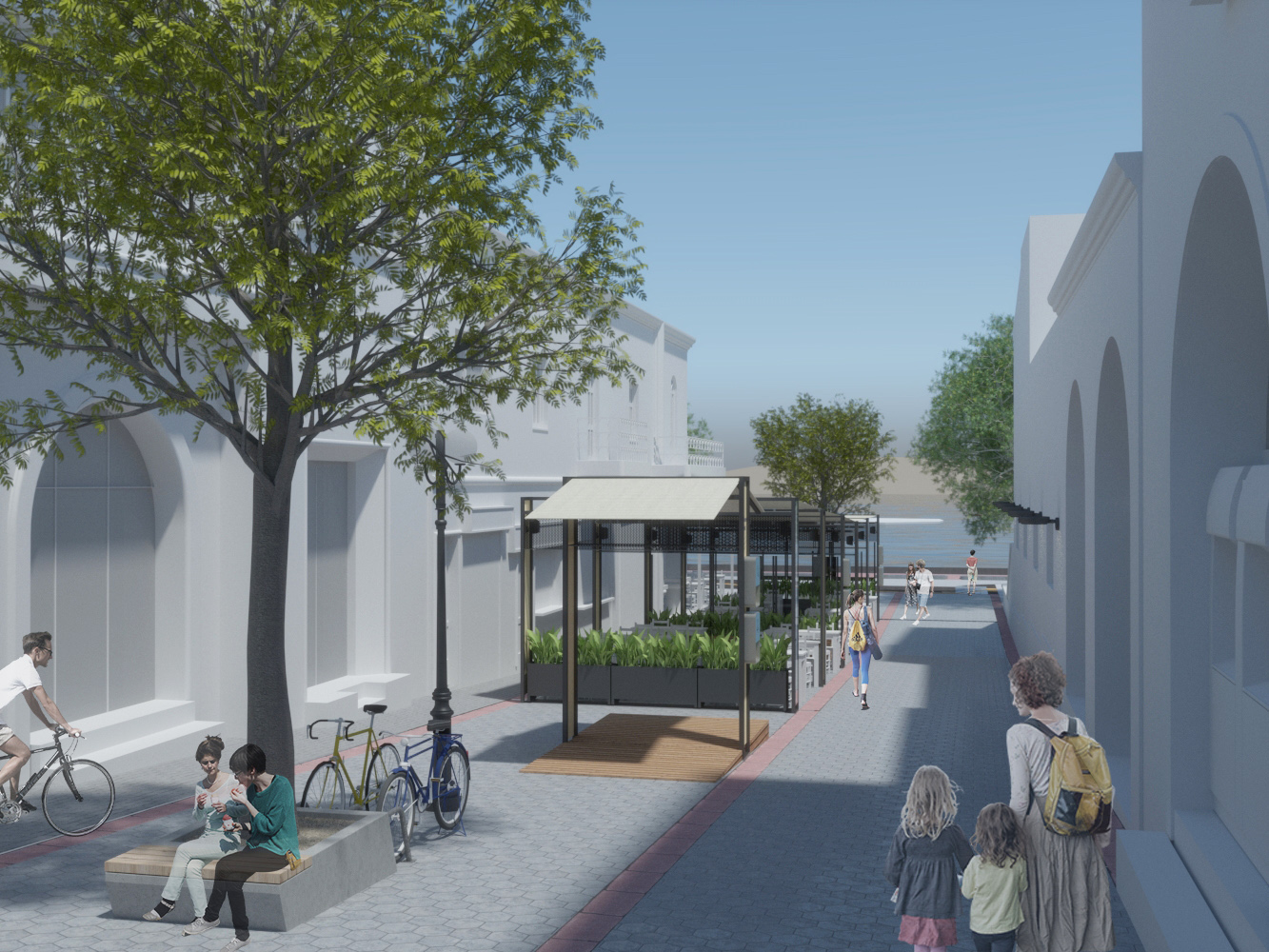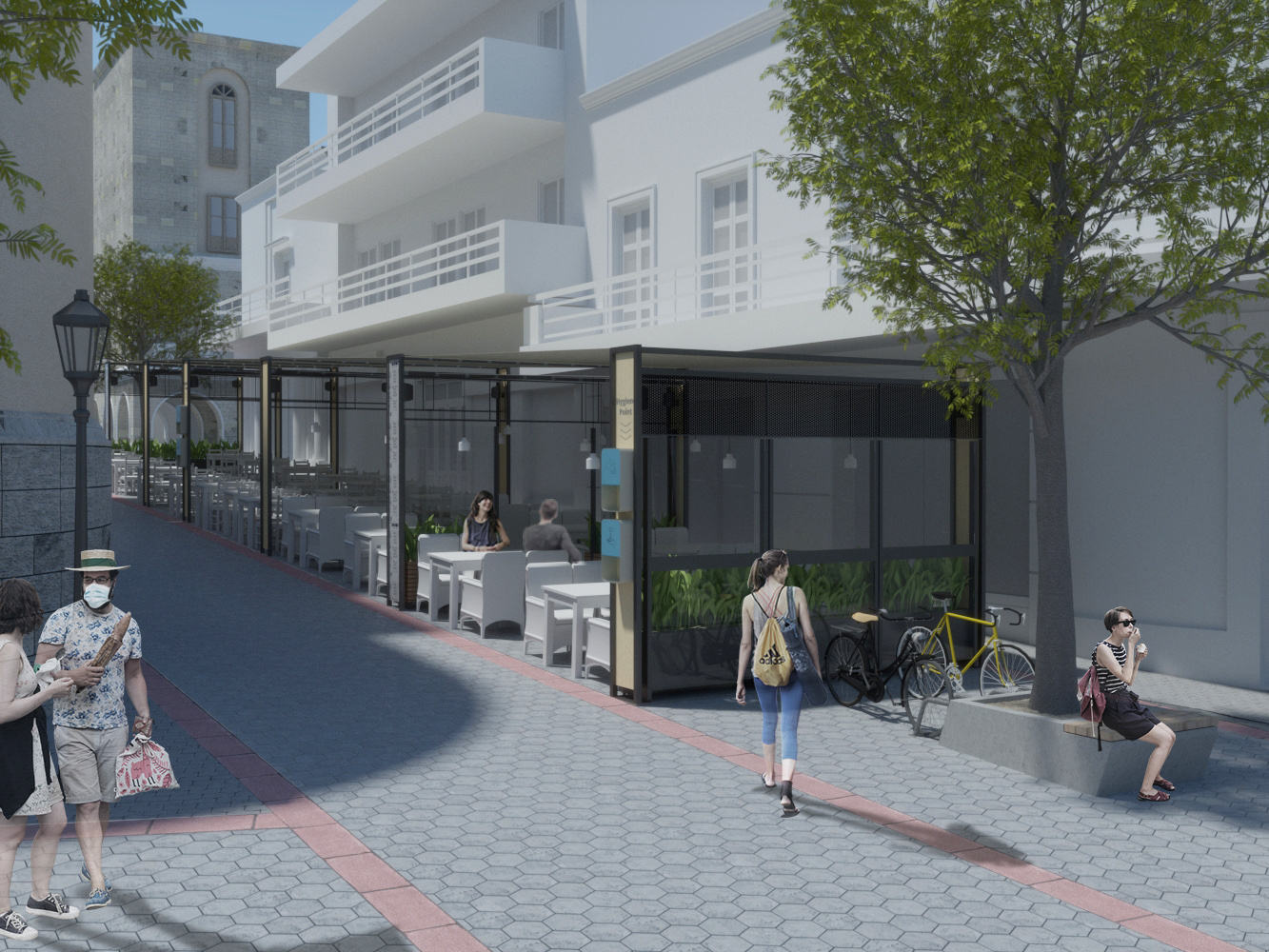 The proposal seeks to renegotiate the equilibrium between the needs of businesses, the promotion of the island's cultural heritage as well as the quality of public space.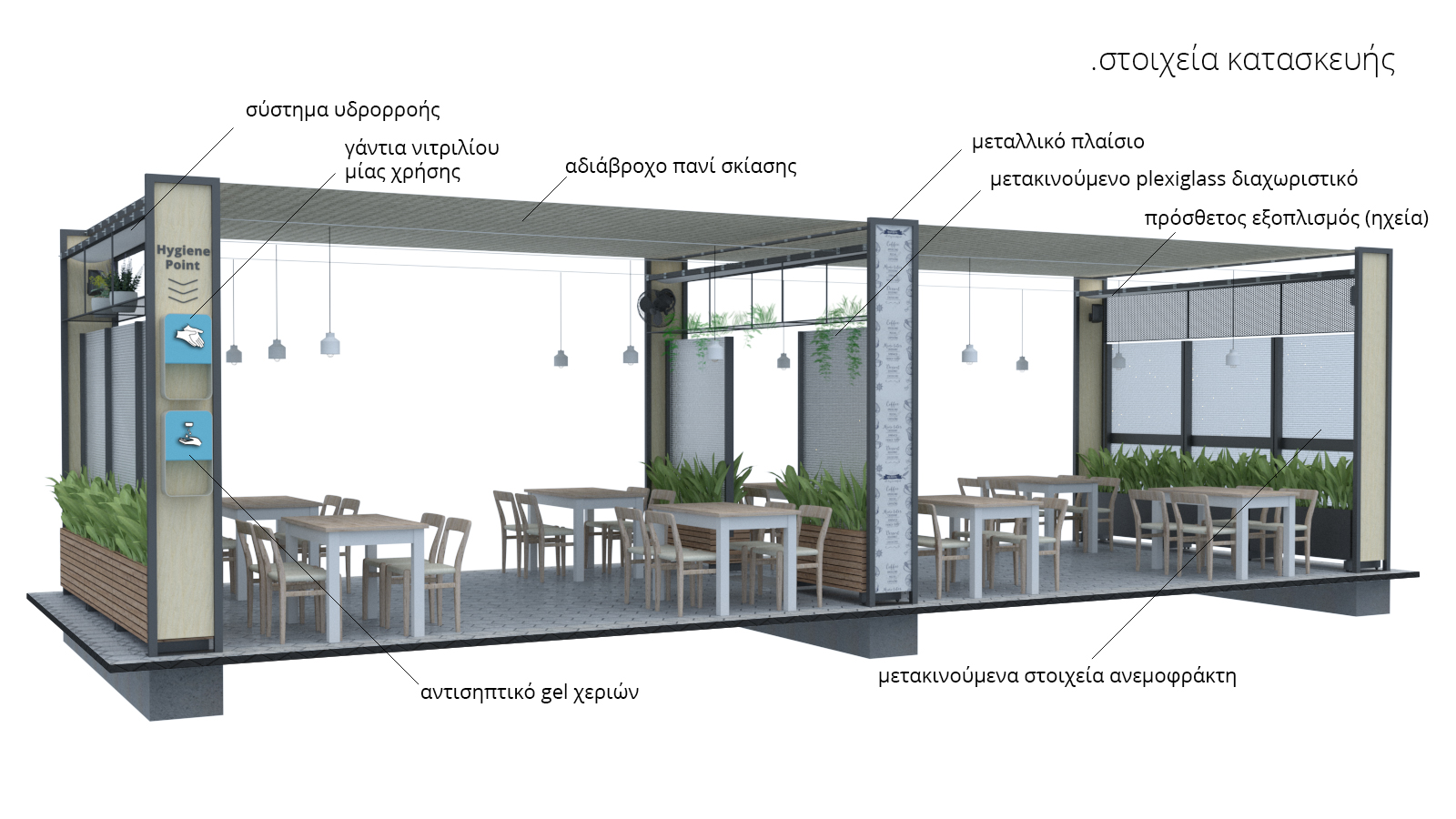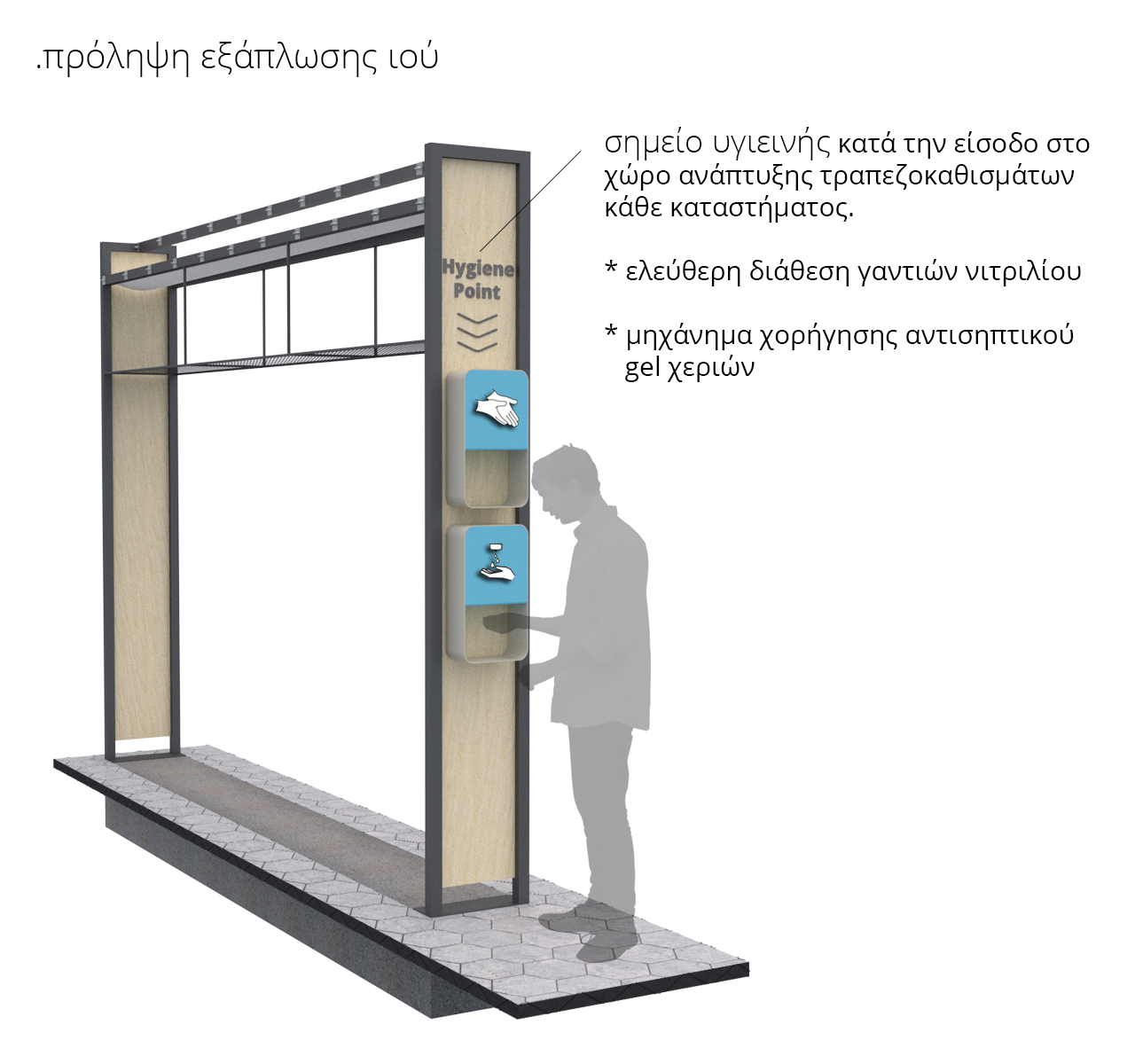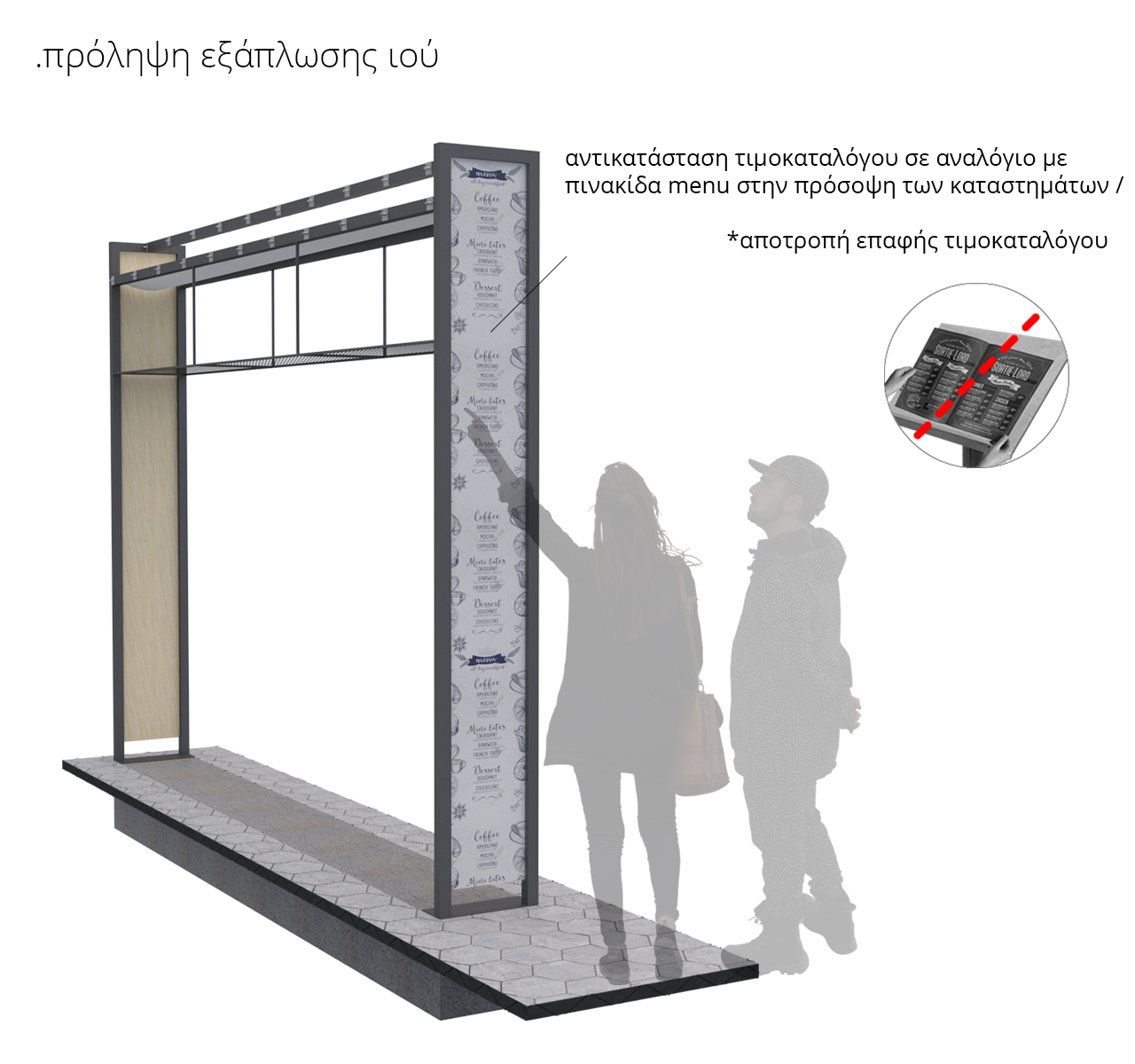 Who are we?
→
Lets us introduce ourselves
Passionate about design and traditional architecture, we started discovering the abandoned villages of Kos, capturing all the valuable elements of an era that seems to be forgotten, to gain a deep understanding of local architecture. After 10 years of experience, our mission focuses on rethinking and reviving the local heritage in the context of today's reality, to ultimately create unique and meaningful spaces that inspire.